by: -RoG-
...CONTINUED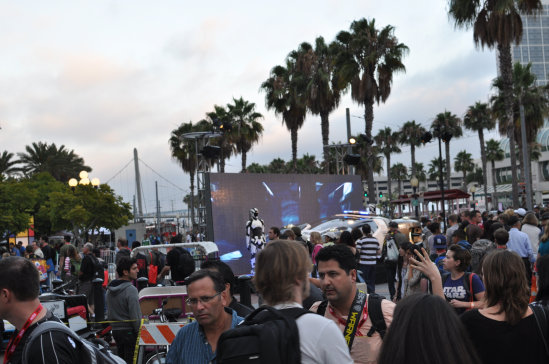 I would've taken a closer photo of that car from the Total Recall remake, but then I remembered
that remaking a perfect movie like Total Recall is a FUCKING HORRIBLE IDEA.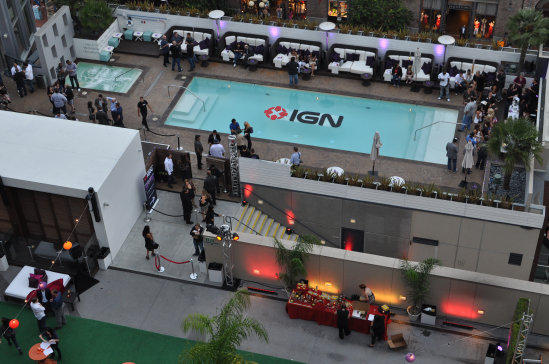 A view of an after-party that was getting started up.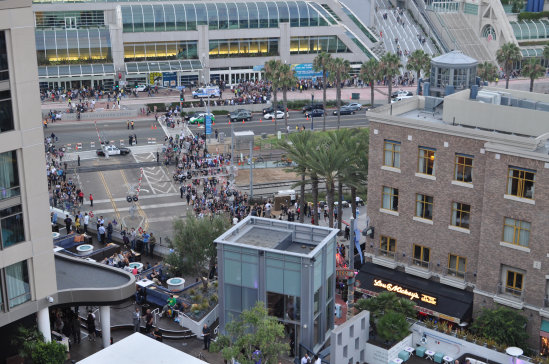 We made it up to Anna Pacquin's room once again and the view of the San Diego Convention Center was amazing as ever.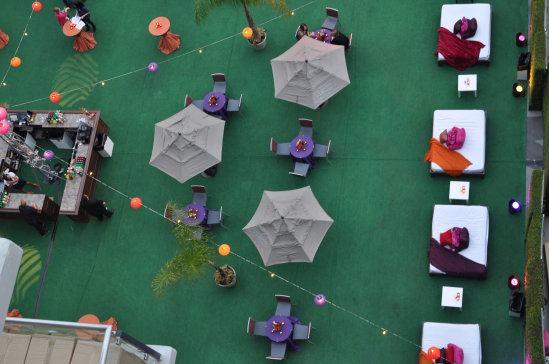 The party down below actually had beds set up. BEDS.
I would go to parties all the time if it was guaranteed that I could take a nap while there.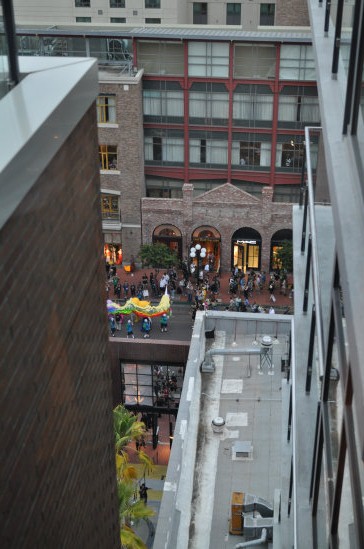 A traditional dragon dance parade making its way down the street.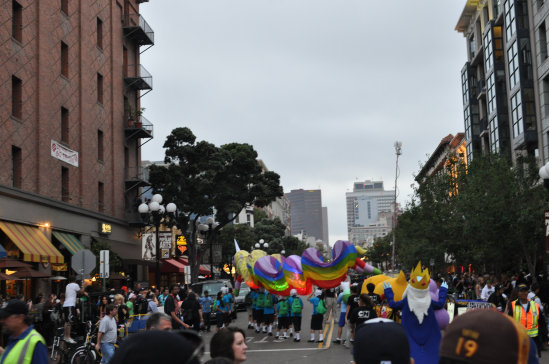 I think that king scared the dragon away, as kings often do.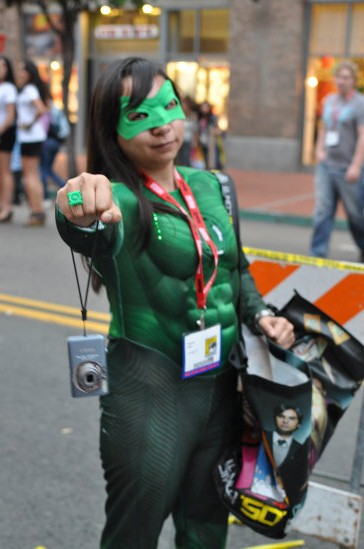 No evil shall escape her sight, or at the very least, her giant Comic-Con bag.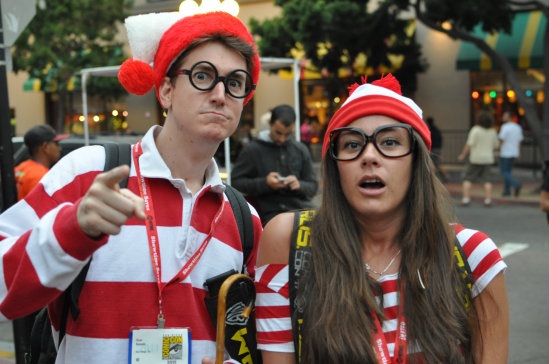 No wonder it's so easy to find Waldo... he / she is everywhere now.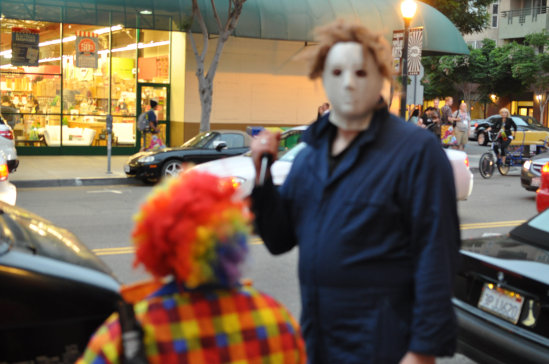 I think I just saved that clown's life by catching Michael Myers off guard and snapping a photo of him.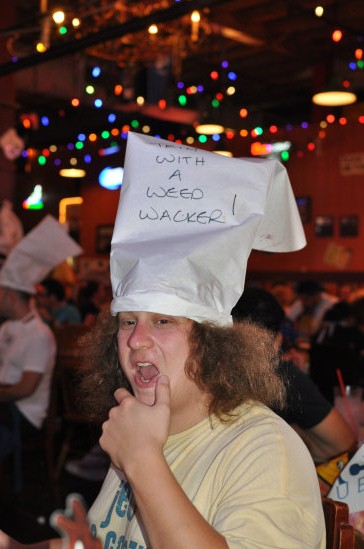 We always somehow end up eating dinner at Dick's Last Resort once during our Comic-Con trips.
I couldn't hear a single word that was said because it was so damned loud in there, but I'm pretty sure we
stayed an extra hour in there just throwing rolled-up napkins at each other and at the other tables. Good times.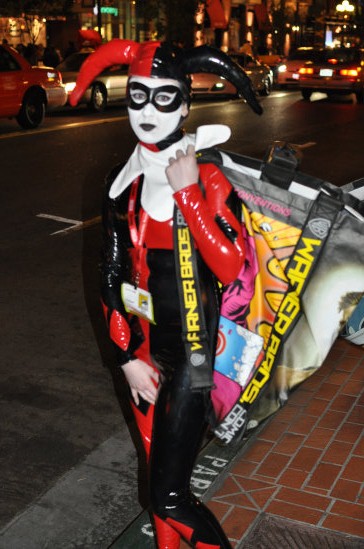 Harley's sad because Mr. J isn't around to help carry her oversized Comic-Con bag.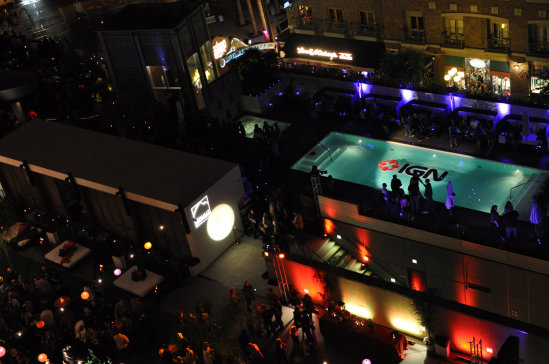 Nighttime looking down on that after-party.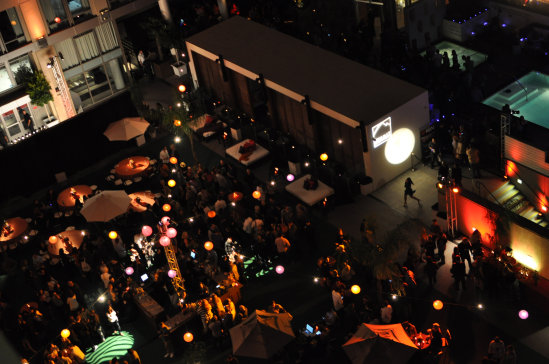 And another shot of it. If only we had water balloons...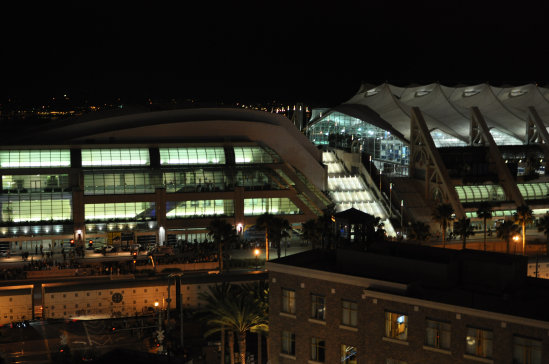 The San Diego Convention Center always looks amazing at night.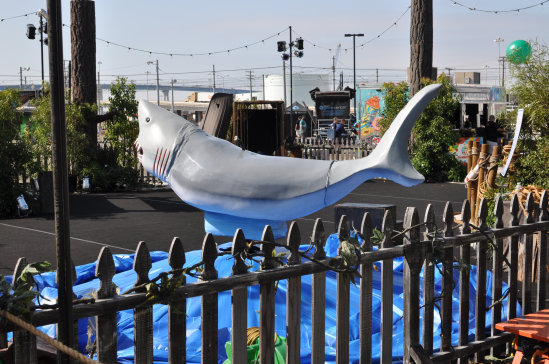 I think all mechanical bulls should be replaced by mechanical sharks like this one. Somebody please make this happen.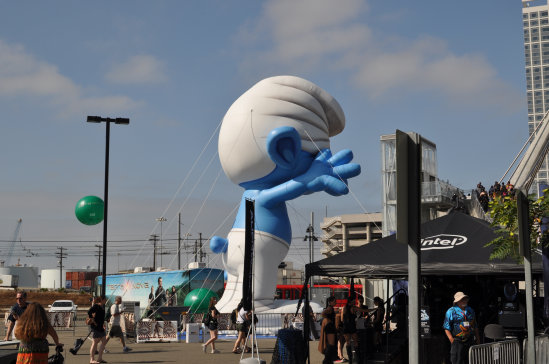 Aren't Smurfs supposed to be way smaller than us humans?
I'm sorry, but somebody in an advertising department needs to get fired for this.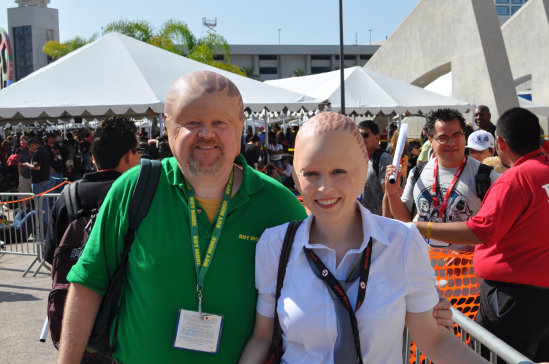 Glad to see that the Alien Nation is still alive and well.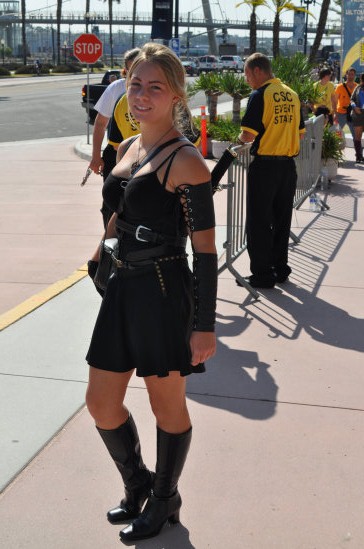 I'm guessing she's waiting for Xena to come pick her up.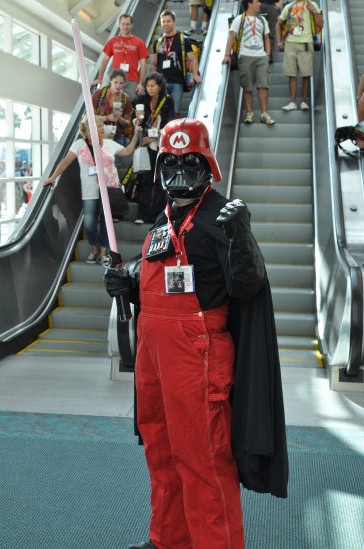 Darth Mario! Looks like the Super Mario Bros. have crossed over to the dark side. Me thinks Bowser is screwed.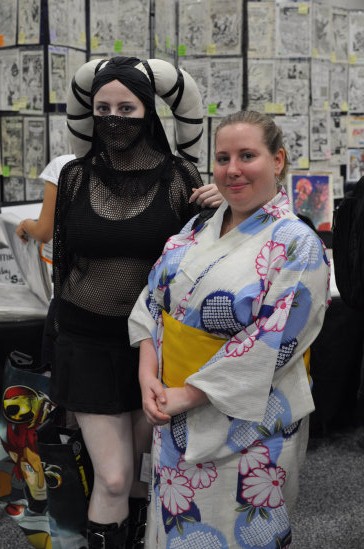 Word up.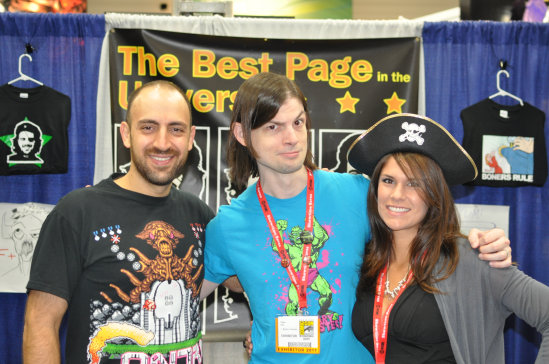 Hanging out with my buddy Maddox and his first mate.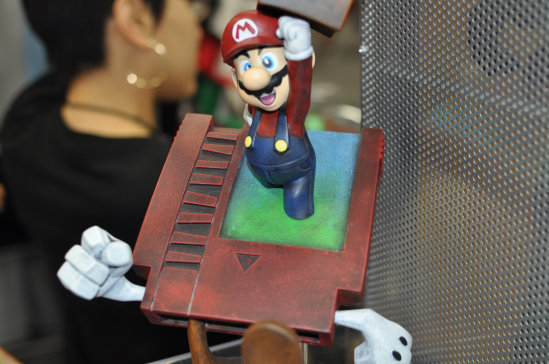 Mario literally jumping out of a classic NES cartridge to deliver a punch.
I guess he didn't appreciate it when somebody started blowing on it.
There are still many more
2011 San Diego Comic-Con photos to see!
Click here to continue onward to page 8!
Jump to page:
[1] [2] [3] [4] [5] [6] [7] [8] [9] [10] [11] [12] [13] [14] [15] [16] [17] [18] [19] [20] [21] [22] [23] [24] [25]