by: -RoG-
...CONTINUED

Strike a pose. Vogue.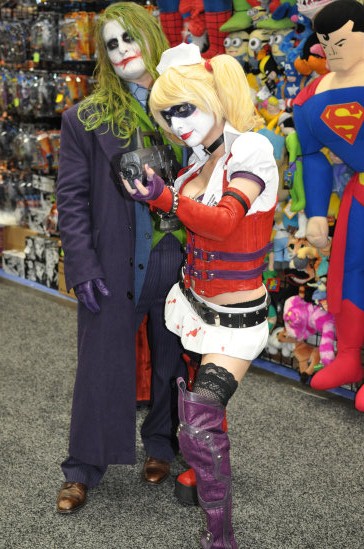 Harley Quinn still fighting for her love, Mr. J.
Speaking of which, I've never seen a joker with hair as long as Rapunzel's.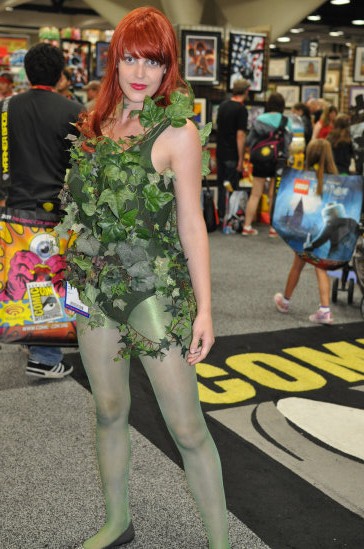 How does your garden grow?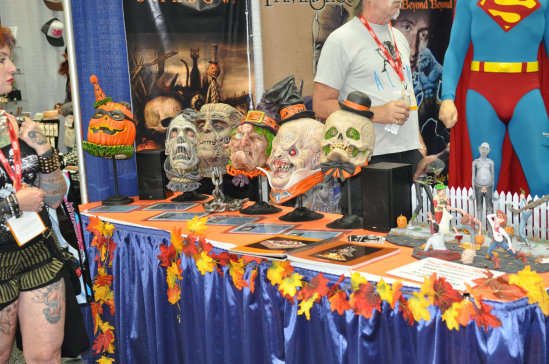 Halloween is right around the corner, and some new masks are already popping up.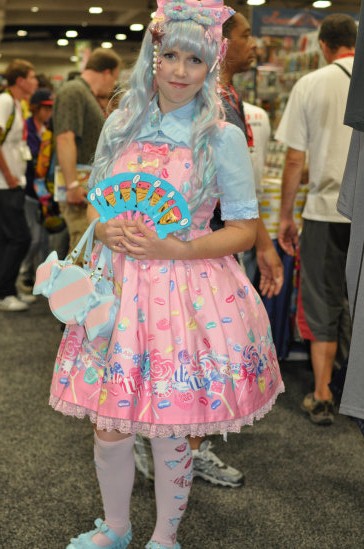 I believe this is the governor of Candyland.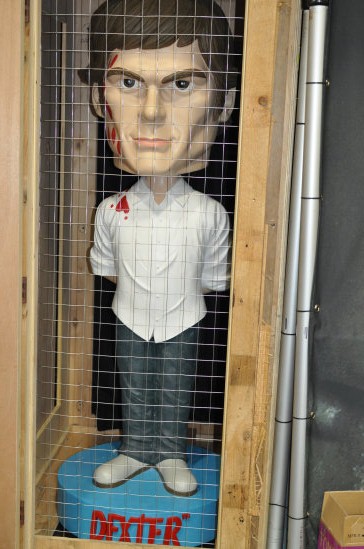 Even as a bobblehead, Dexter looks fairly menacing.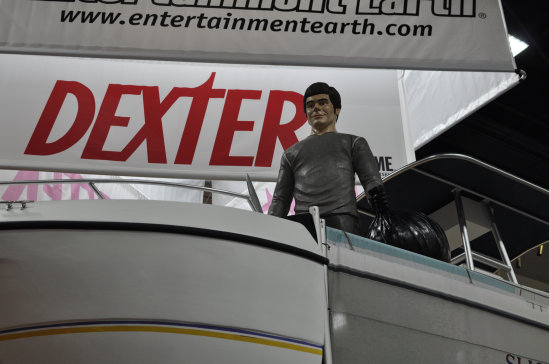 Dexter throwing out some trash from his boat, the Slice of Life.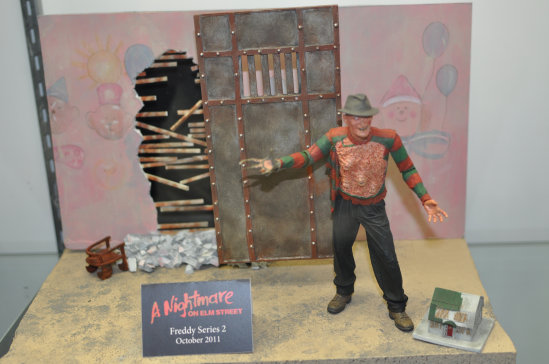 A Nightmare on Elm Street scenes. I love that they included the little model house from Elm Street 3.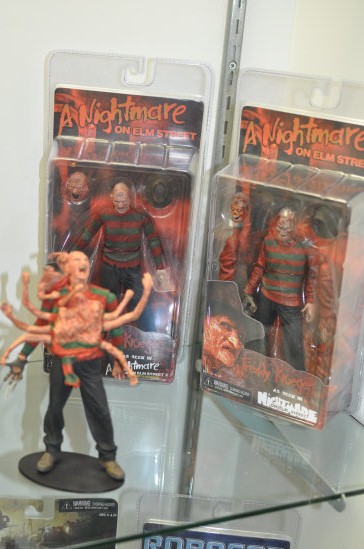 Looks like all those souls he took are a bit pissed off.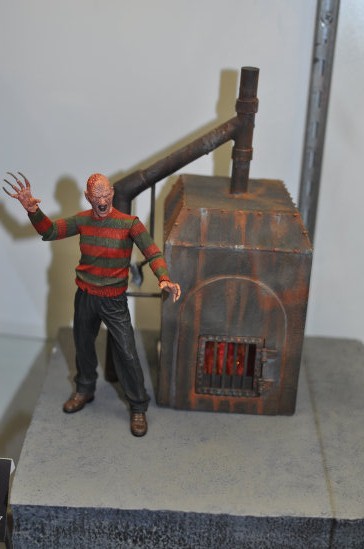 Down in the boiler room with Freddy.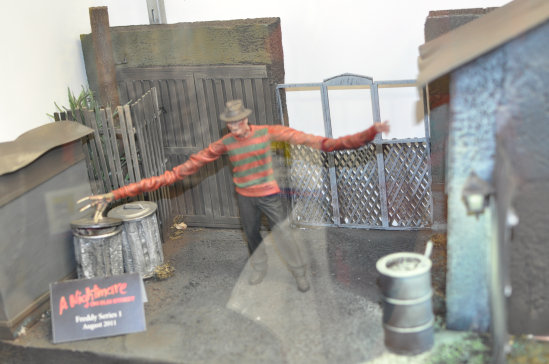 A classic scene from the original Elm Street film.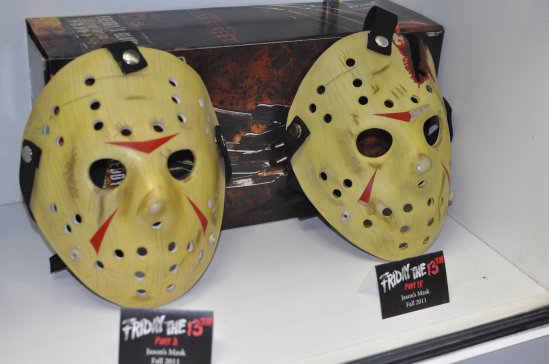 The masks of Jason Voorhees. Who's up for ice hockey?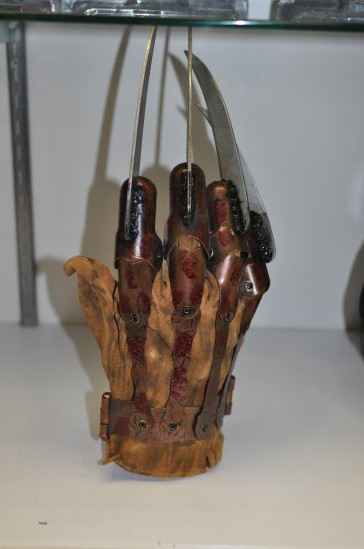 Not my favorite Freddy Krueger glove (I prefer the classic), but a decent one nonetheless.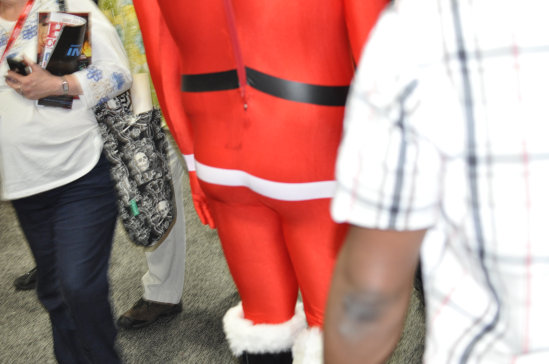 Santa butt. I believe this is where "Santa's Butt Beer" comes from.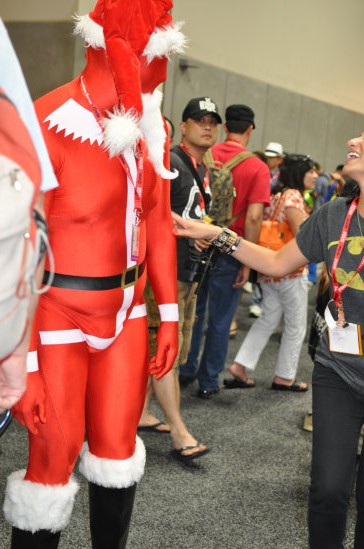 And Santa suddenly just got a whole lot creepier.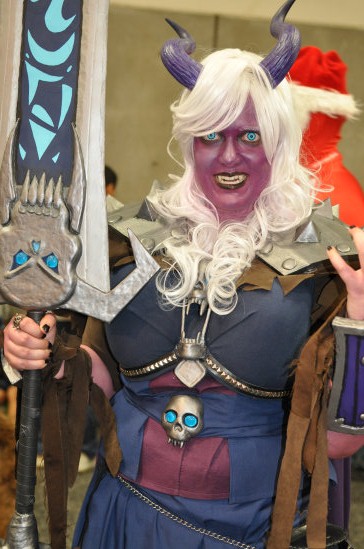 ...as did whatever this is.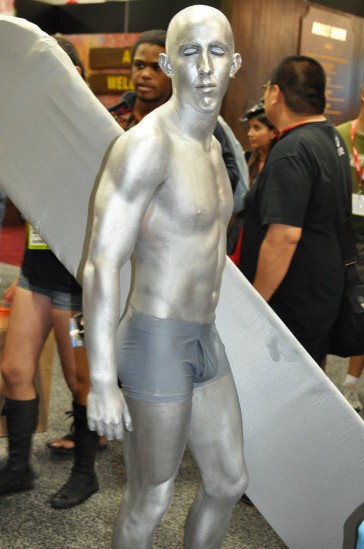 The Silver Surfer always plays it cool and aloof.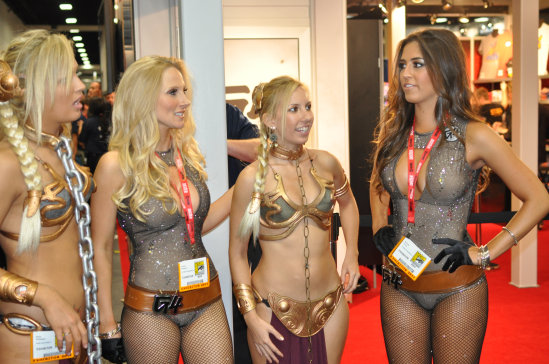 Eeny, meeny, miny, moe...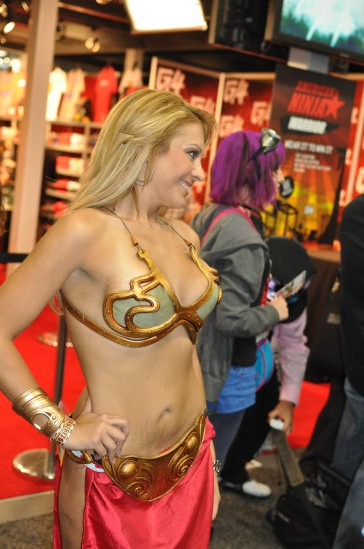 ...catch a Slave Leia by her beobs toe.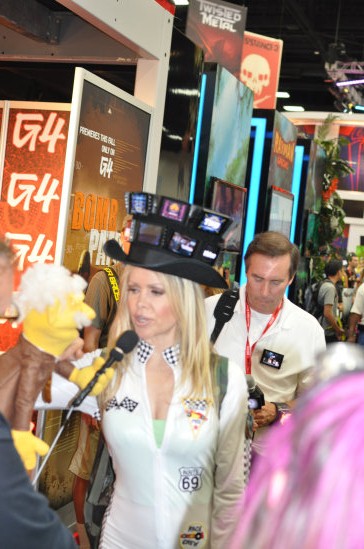 As if there weren't enough distractions at Comic-Con, you can now watch numerous tv screens on a top hat.
WHERE IS YOUR GOD NOW?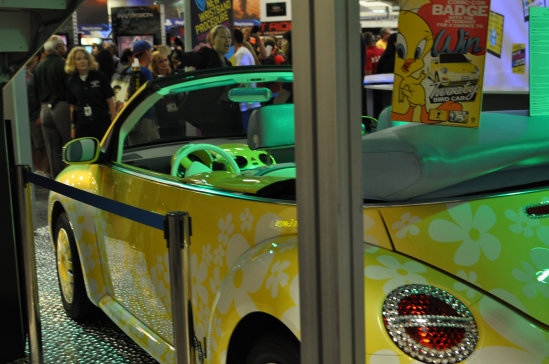 The Tweety Bird car appears to be a VW Bug bedazzled in style.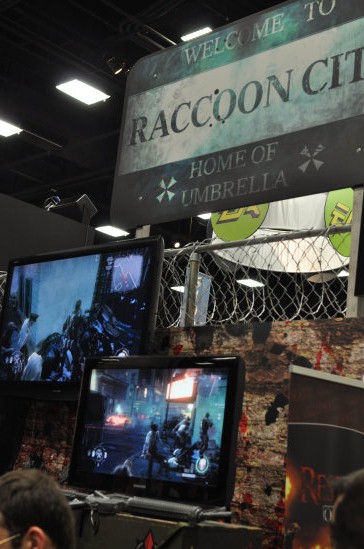 Raccoon City was waiting for people to step up and rid the streets of more zombies.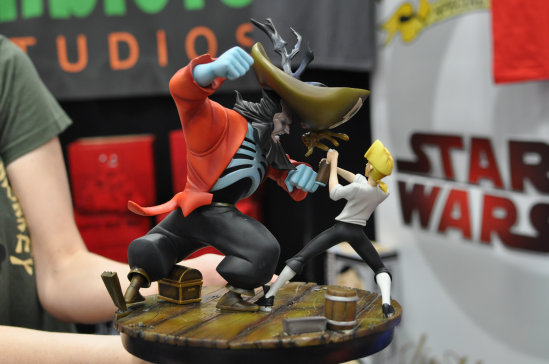 "How appropriate. You fight like a cow."
Guybrush Threepwood still fighting the good fight against LeChuck after all these years.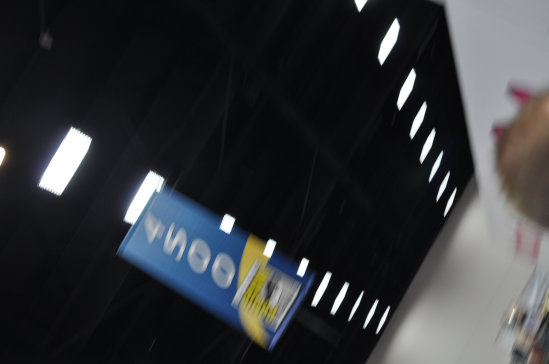 Funny, I don't recall taking a picture of the ceiling. I must have briefly blacked out after smelling some foul nerd odor.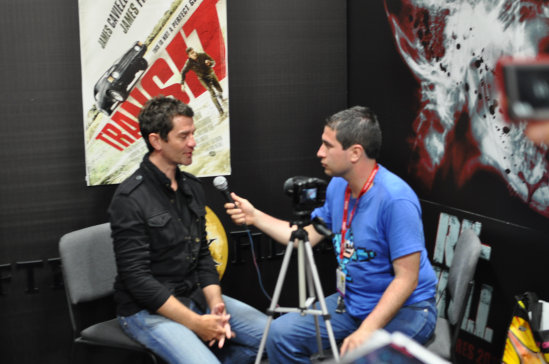 A True Blood vampire appearing in the daylight?
DO YOU KNOW HOW MANY VAMPIRE GEEKS BRAINS ARE SCREAMING NOW???

Red Skull always dresses to impress.
Captain America, however, stole that flag from an elementary school classroom and should be ashamed of himself.
There are still many more
2011 San Diego Comic-Con photos to see!
Click here to continue onward to page 5!
Jump to page:
[1] [2] [3] [4] [5] [6] [7] [8] [9] [10] [11] [12] [13] [14] [15] [16] [17] [18] [19] [20] [21] [22] [23] [24] [25]