by: -RoG-
...CONTINUED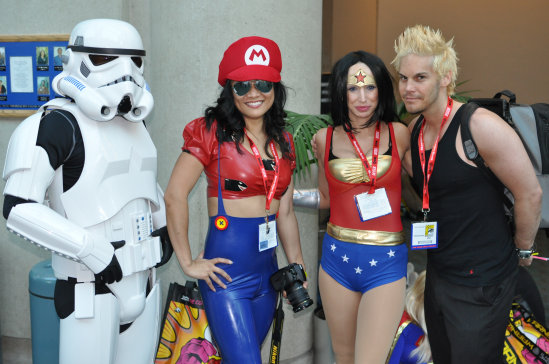 Thanks for posing in the picture fella. Spikey hair doesn't make for a costume.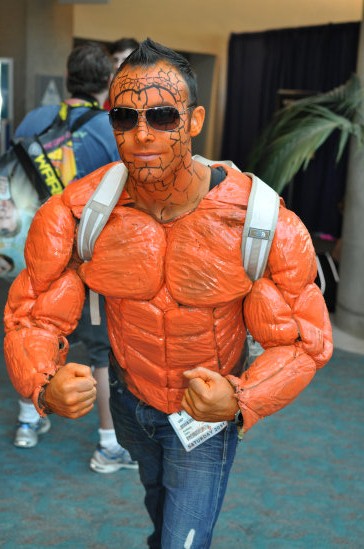 Gotta love this custom The Thing costume.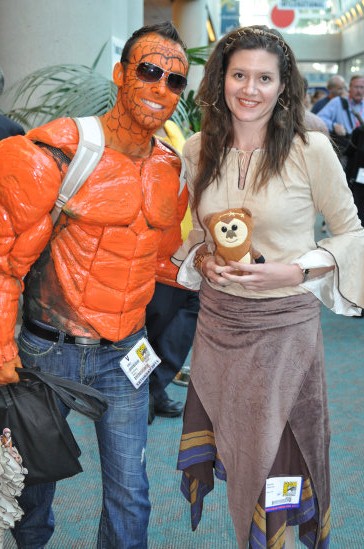 The Thing clobbered that lil' Ewok moments after this photo was taken.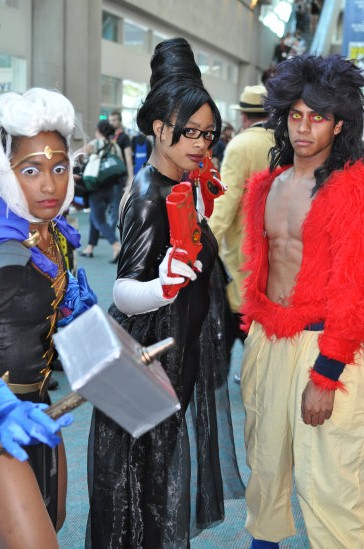 Those aren't contacts in his eyes... nobody gets much sleep at Comic-Con.

For the honor!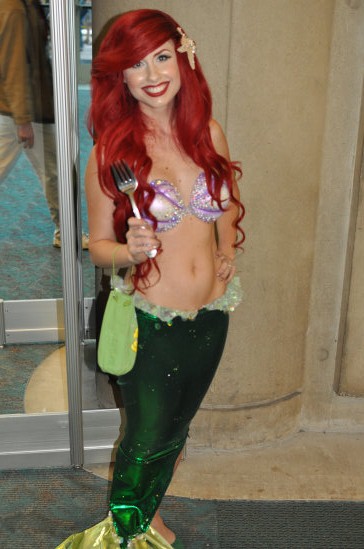 Hmm, I guess she has a fork in her hand because she's planning to have Sebastian for dinner.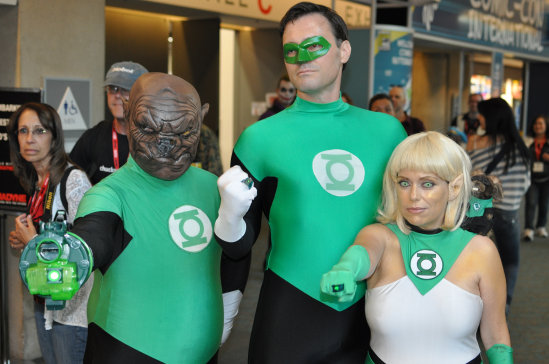 Greeeeeen.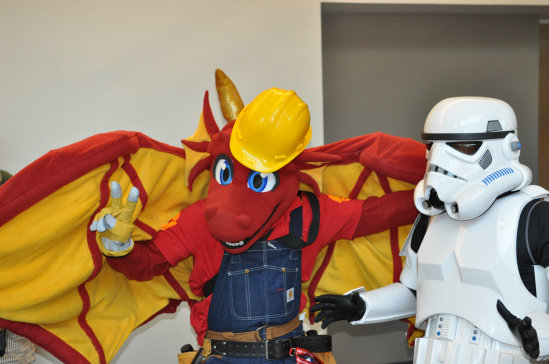 Maybe he can repair the Storm Trooper's blaster so it actually hits a target for once.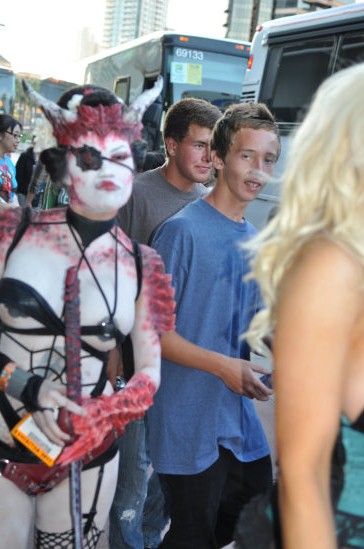 Yep.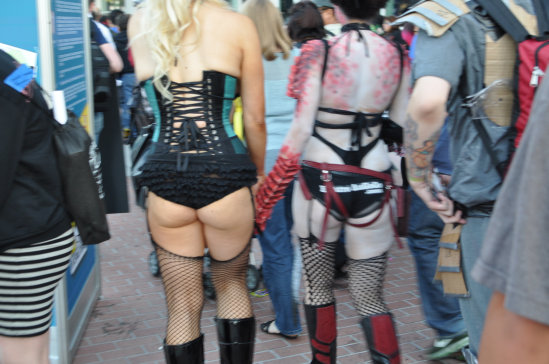 Here's your requisite random Comic-Con butt shot.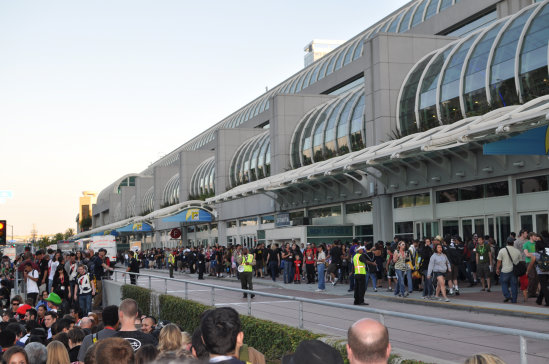 Another day ends.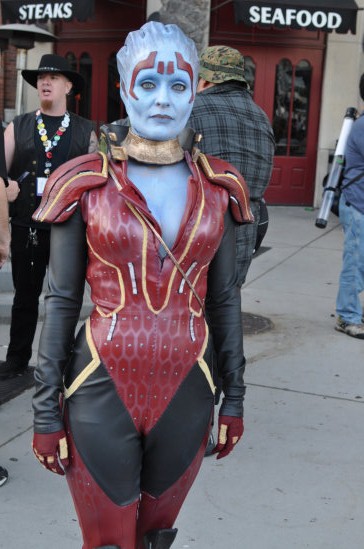 Apparently this lady is one of the actual face models for the Mass Effect games.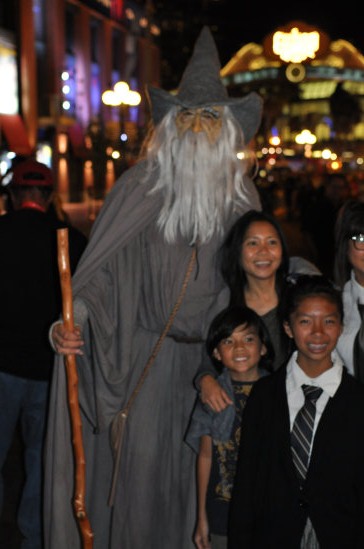 You... shall not... pass... without... taking a picture... with Gandolf first.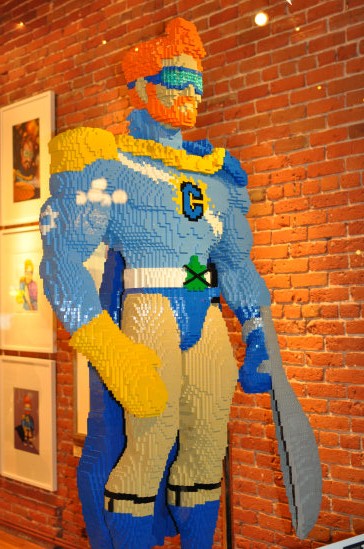 An awesome Lego tribute to the Conan O'Brien superhero known as The Flaming C.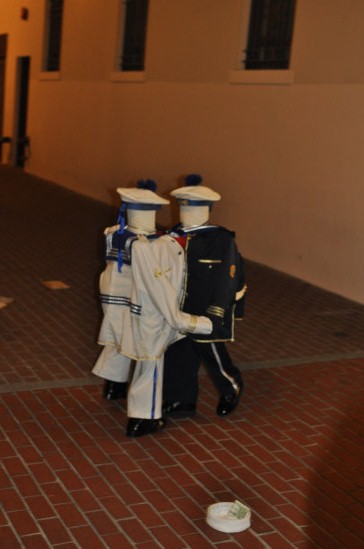 A bizarre dancing street performance consisting of two puppets on a guy's back that you just had to be there to see.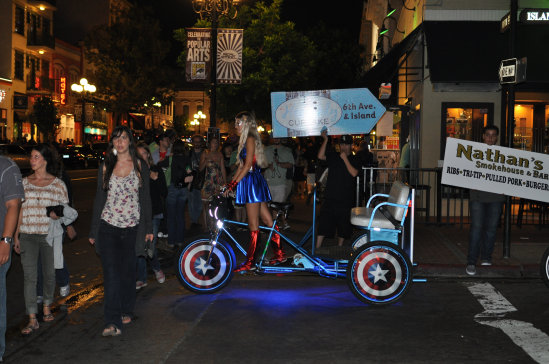 Brilliant. Out of all the bicycle cabs in the city, I bet this lady got the best tips at Comic-Con.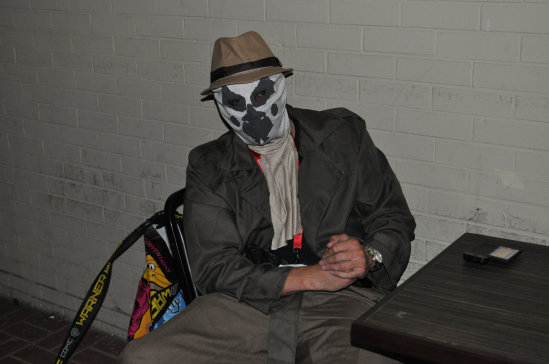 Rorschach just chilling out and waiting for his bagel.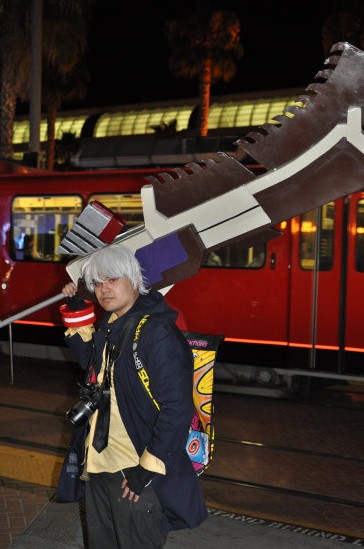 He should've used that enormous sword on the train behind him so we could actually get past it.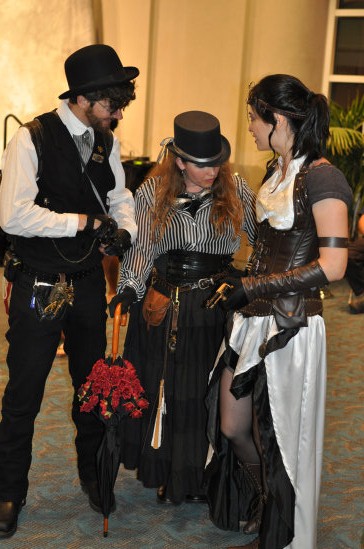 Cosplayers admiring each other's costumes.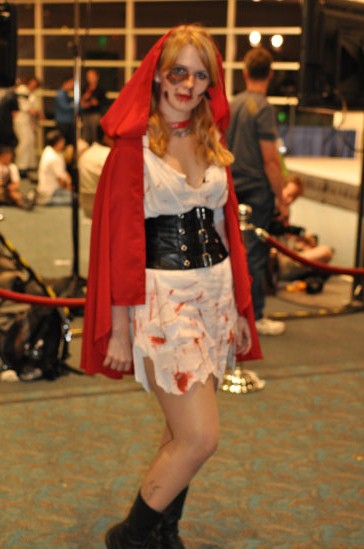 Little Dead Riding Hood.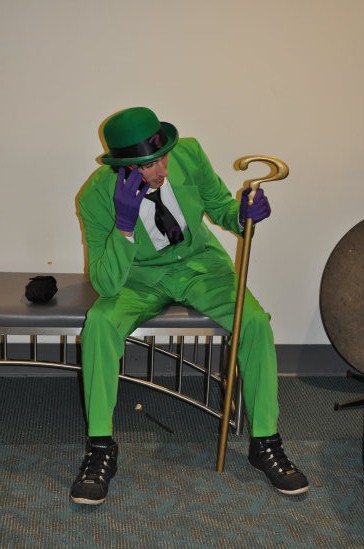 The Riddler, no doubt making a call to set another one of his schemes in motion.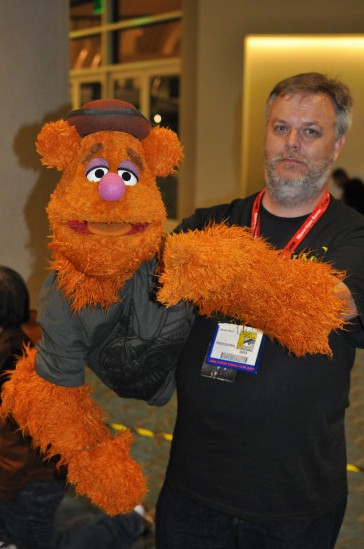 WAKKA WAKKA!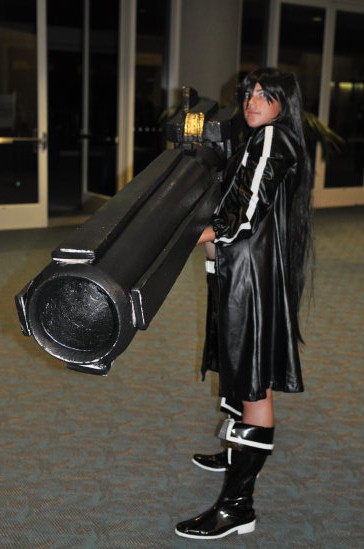 Oh the costume props that people dare to lug around Comic-Con for entire days...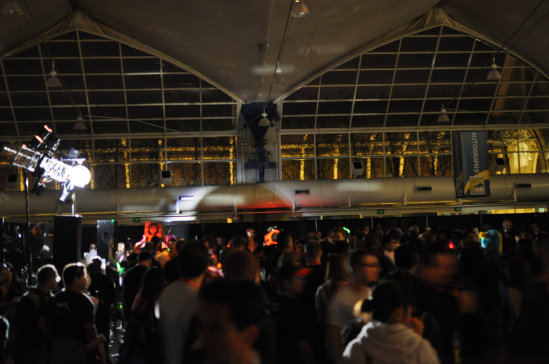 We stumbled into some dance party taking place next to the costume masquerade.

A killer Quorra costume from Tron: Legacy.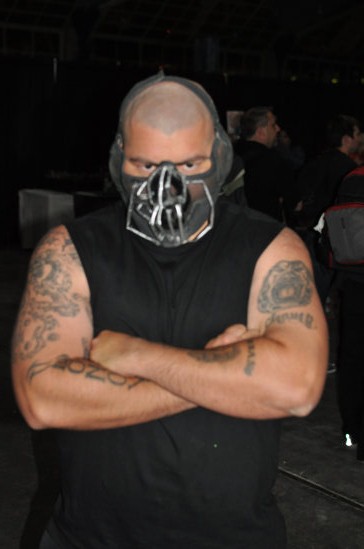 Considering he already broke Batman's back, I wasn't about to ask Bane for a hug.

Quorra and Baby Doll hanging out at the bar. Only at Comic-Con.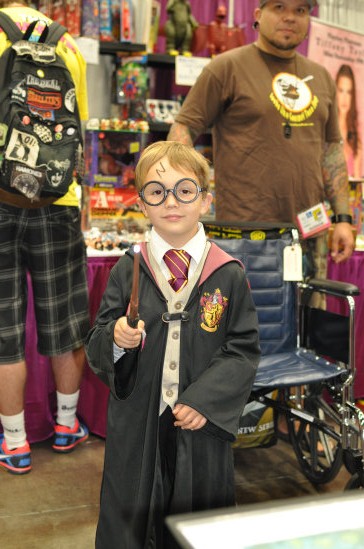 Comic-Con is home away from home to many Dumbledorks.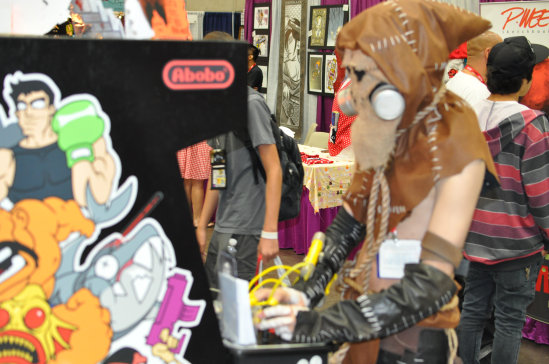 Scarecrow taking some time out of his busy schedule to play Abobo's Big Adventure.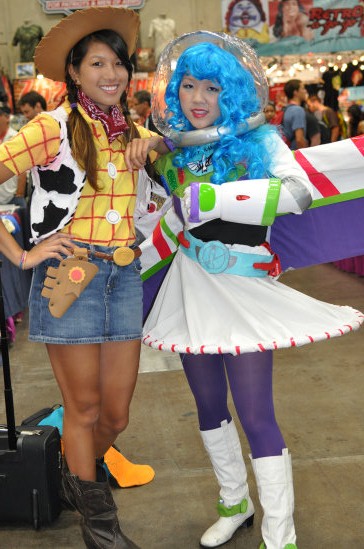 Toy Story cosplay.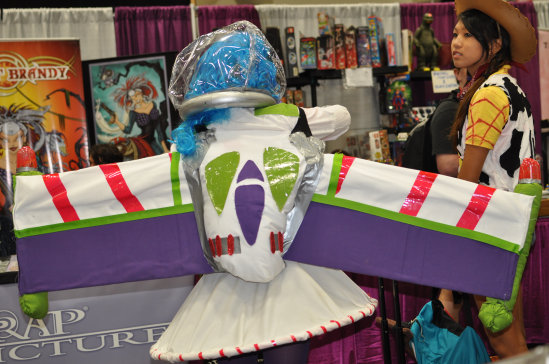 As awesome as her costume was, it wasn't very practical.
She has to sidestep down the aisles so her wings wouldn't get snapped off by other people passing by.
There are still many more
2011 San Diego Comic-Con photos to see!
Click here to continue onward to page 22!
Jump to page:
[1] [2] [3] [4] [5] [6] [7] [8] [9] [10] [11] [12] [13] [14] [15] [16] [17] [18] [19] [20] [21] [22] [23] [24] [25]