by: -RoG-
...CONTINUED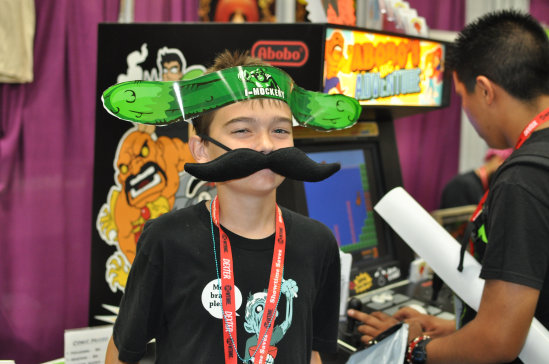 I don't know who this kid is, but he clearly has a very bright future if he can
wear a pickle hat and grow a mighty moustache at such a young age.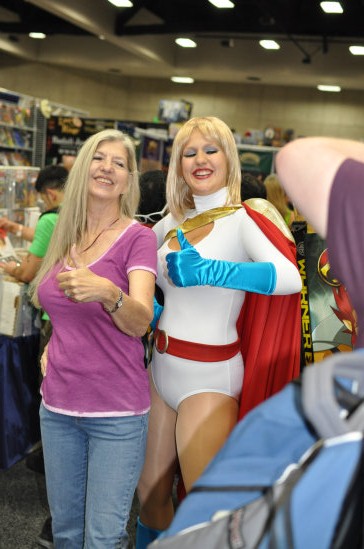 Ayyy!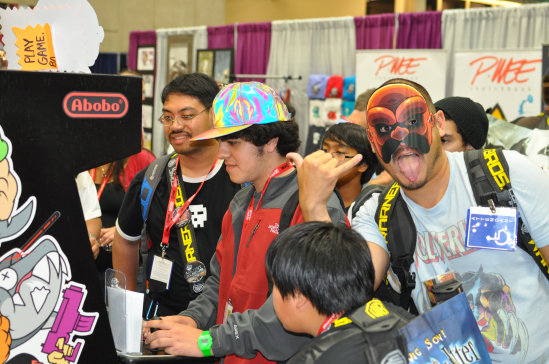 He beat a boss and won a free Abobo mask! Now Marty McFly is trying to win one too.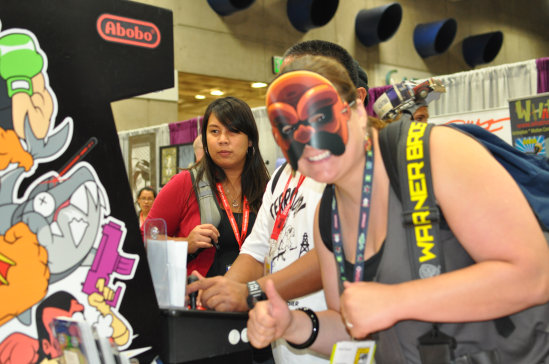 She won a mask as well!

Our neighbors made some adorable little birds.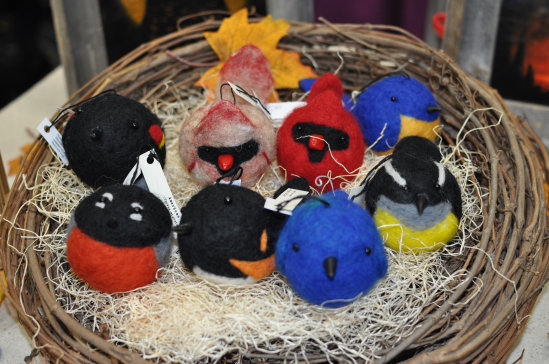 Awww.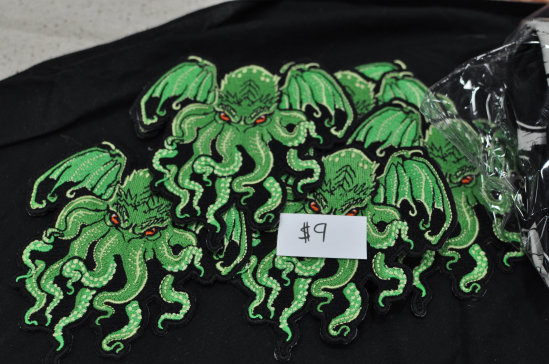 Cthulhu patches ain't cheap.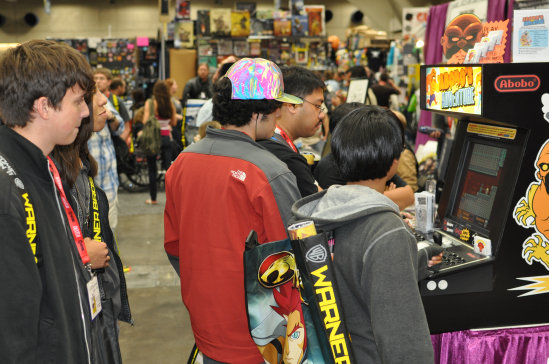 There was almost always a line of people waiting to play Abobo's Big Adventure. Really glad everybody liked the new levels!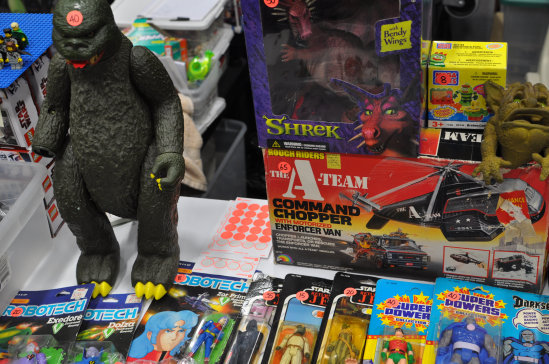 Some great vintage toys including Godzilla (missing hisfire-off hand),
Super Powers figures, a Boglin and the A-Team Command Chopper.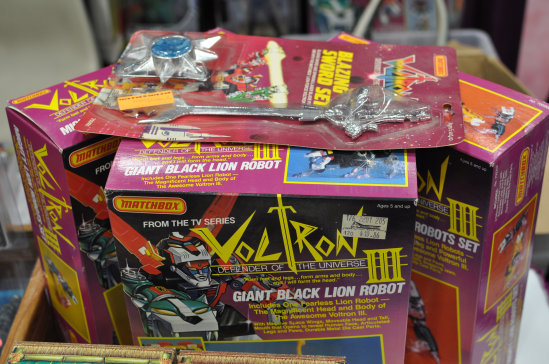 The Voltron Giant Black Lion Robot and Blazing Sword set along with other lions.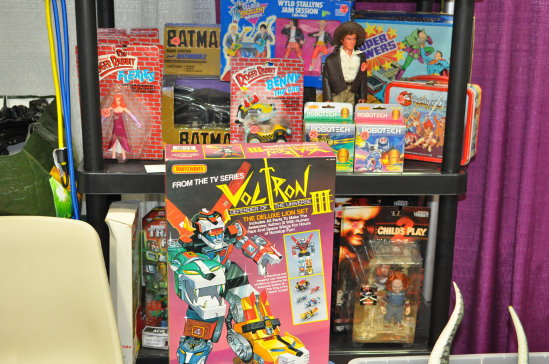 Voltron Deluxe Lion Set III and other classic toys.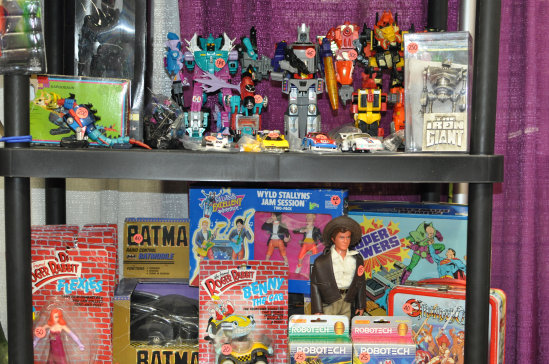 Wyld Stallyns Jam Session set from Bill & Ted's Excellent Adventure. Excellent!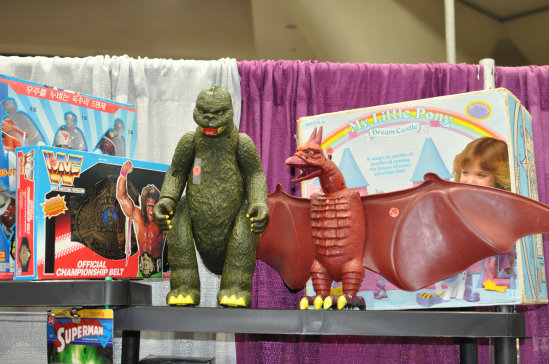 Godzilla standing near the My Little Pony Dream Castle. Oh if only they made a movie where Godzilla destroys it.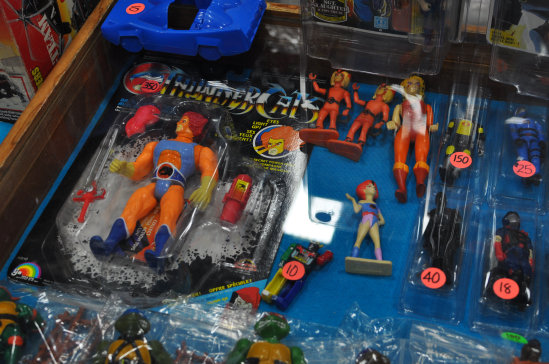 A vintage Thundercats Lion-O still in the original packaging.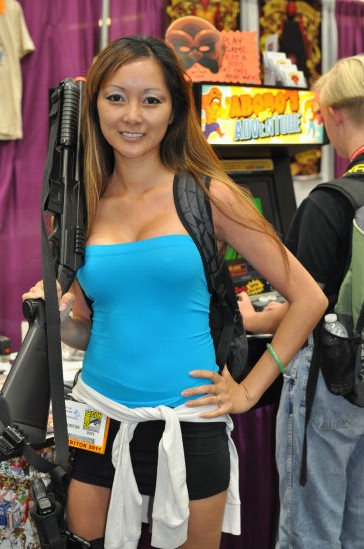 Jill Valentine stopped by to kick some undead ass.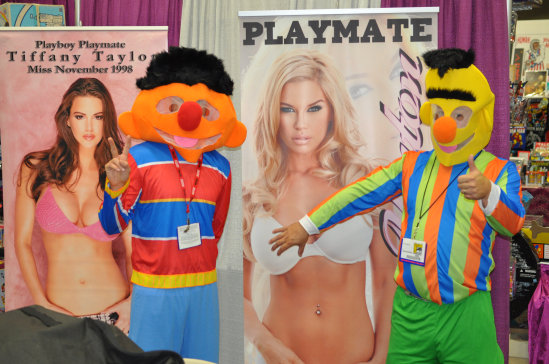 Bert and Ernie. Forever perverts.
(and one of my favorite pictures captured at Comic-Con this year)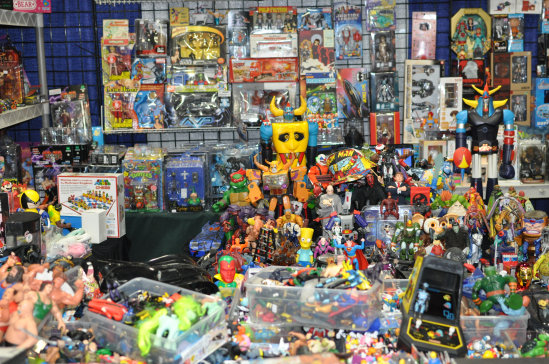 Looking for toys? Comic-Con has you covered.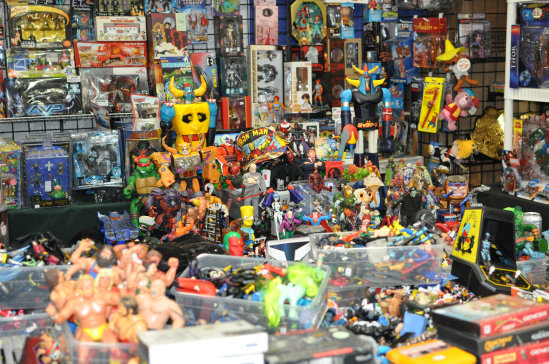 Seriously.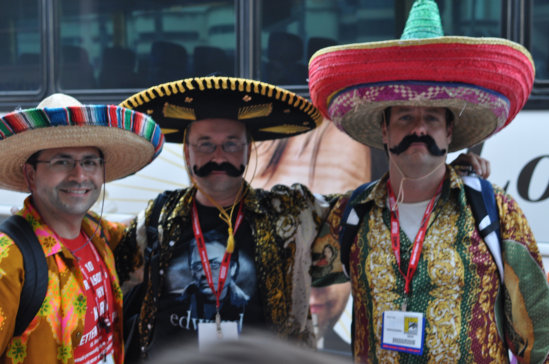 Viva Mexico!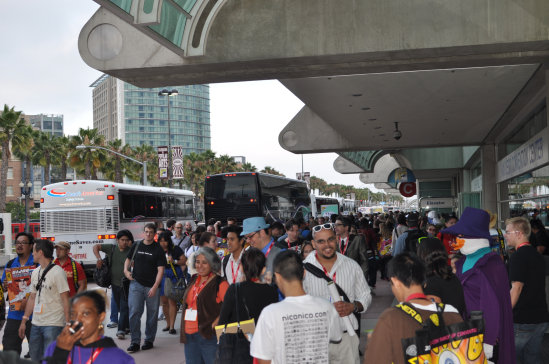 Another day of Comic-Con comes to an end and HOLY CRAP! Is that Darkwing Duck!?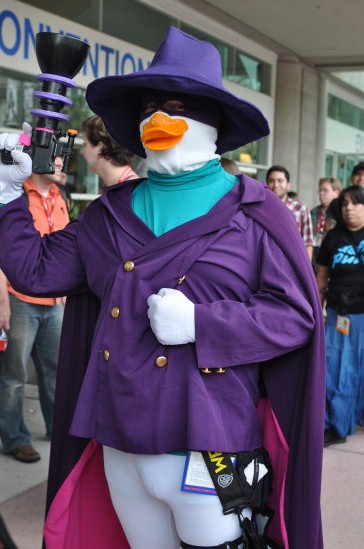 Yes it is!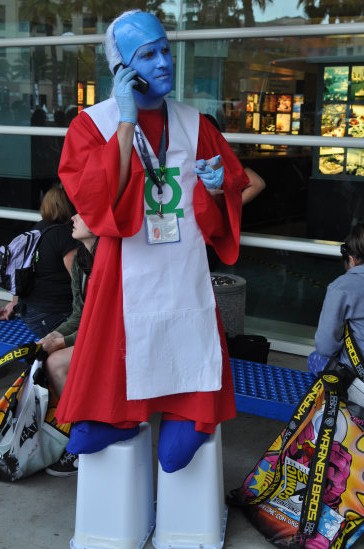 Nice how he put fake feet on top of the buckets to make himself look shorter. It's the little details that count.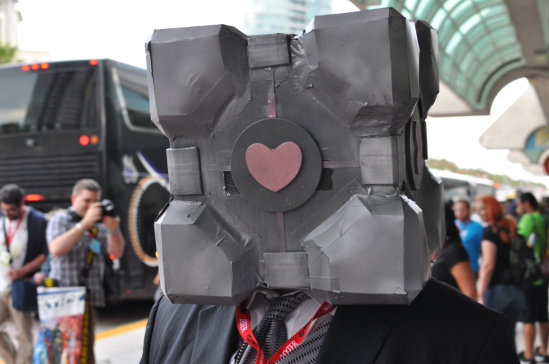 <3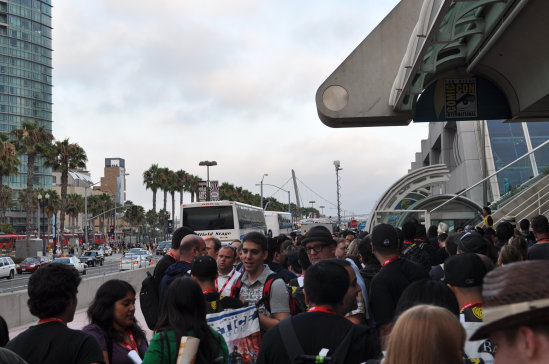 Crowds waiting to leave the convention center for the day.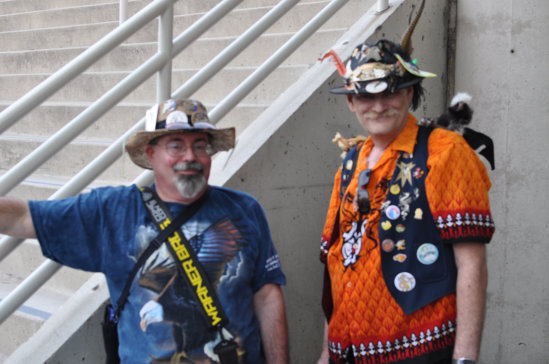 These guys are always in fashion at Comic-Con every year.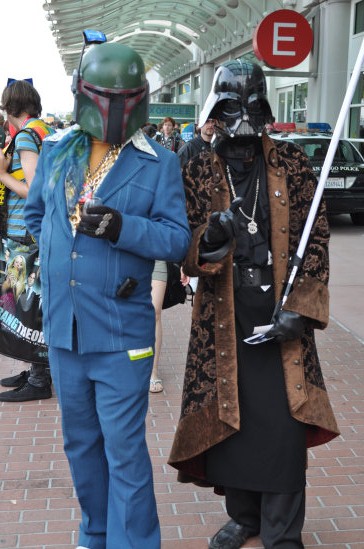 Boba Fett and Darth Vader be big pimpin', yo.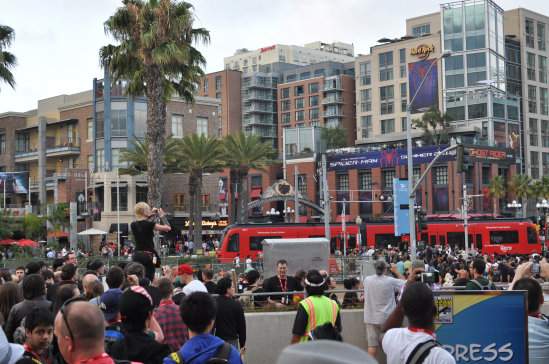 We started making our way across the street when...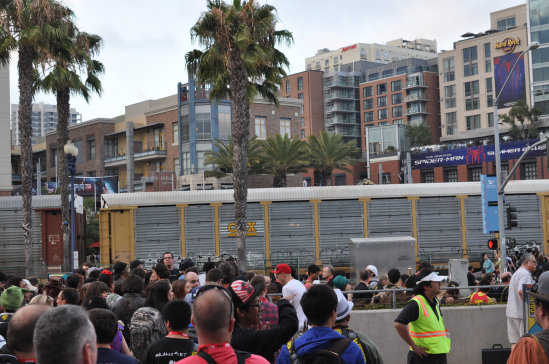 We had to wait for a huge freight train to pass before we could cross over into the Gaslamp District.
They could've at least had a Pee-wee Herman cosplayer riding it while singing "Jimmy Crack Corn" or something...
There are still many more
2011 San Diego Comic-Con photos to see!
Click here to continue onward to page 7!
Jump to page:
[1] [2] [3] [4] [5] [6] [7] [8] [9] [10] [11] [12] [13] [14] [15] [16] [17] [18] [19] [20] [21] [22] [23] [24] [25]