by: -RoG-
...CONTINUED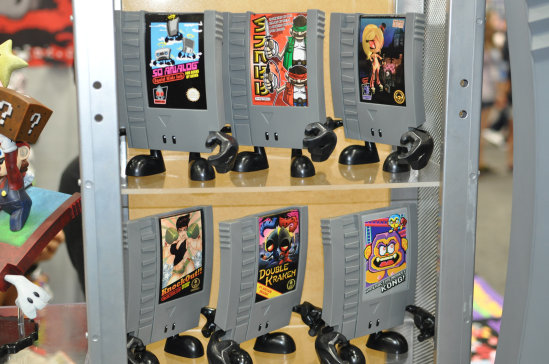 Anybody up for a game of Double Kraken?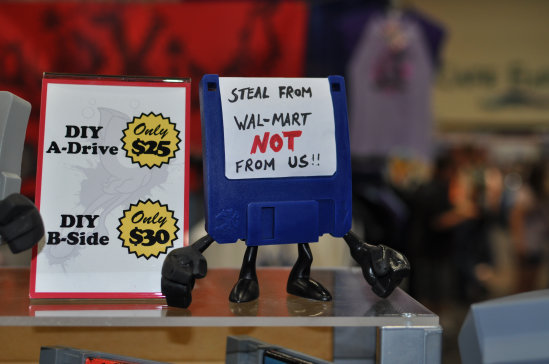 This is advice that everyone should heed.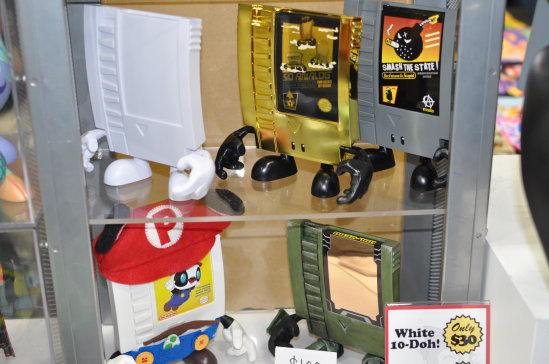 Oohh, shiny!
$30 for a blank one though? Come on...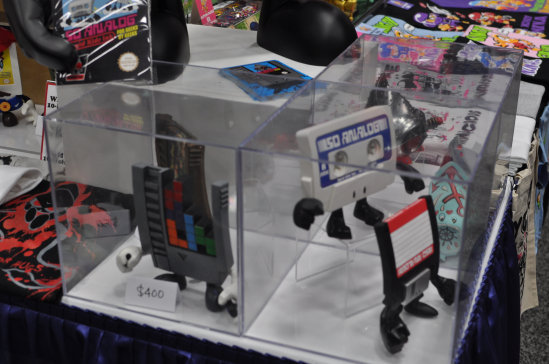 Gotta love the appreciation for all things retro.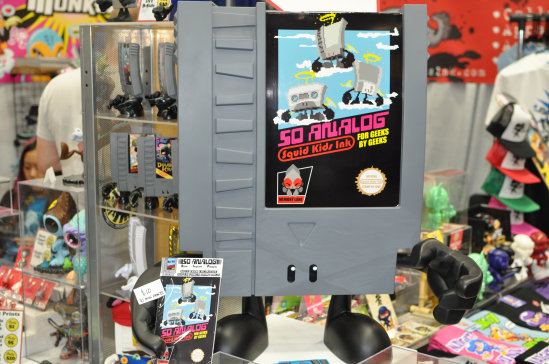 I would've bought it, but I don't have a giant Nintendo Entertainment System to play this huge cartridge on.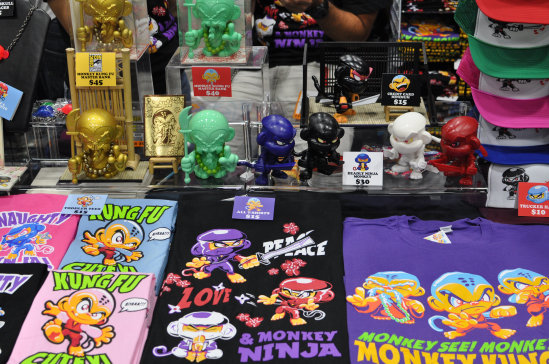 Sorry, but Monkey Ninjas have nothing on King Kung Fu.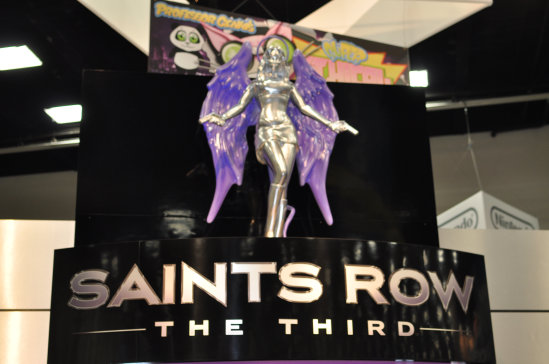 A big display for Saints Row: The Third.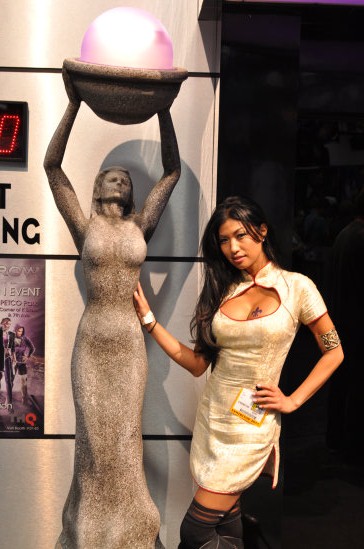 A Saints Row booth babe poses by a statue.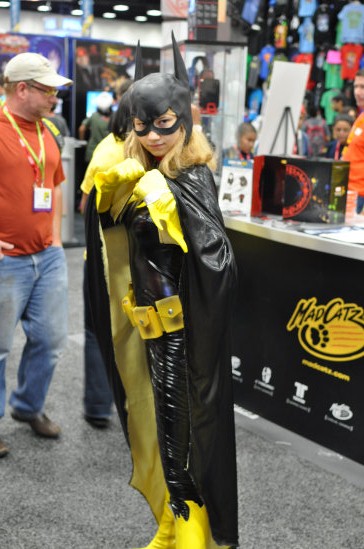 Keep on fighting the good fight, kid!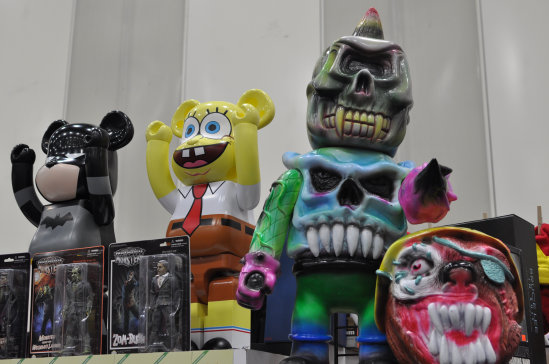 Oh the bizarre creations and mutations one can stumble upon at Comic-Con.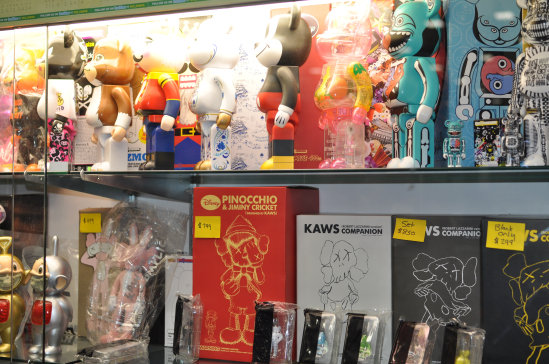 TOYS!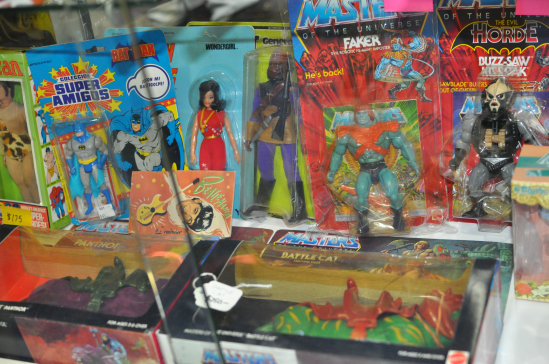 Vintage MOTU figures including Panthor, Battle Cat, Faker and Buzz-Saw Hordak.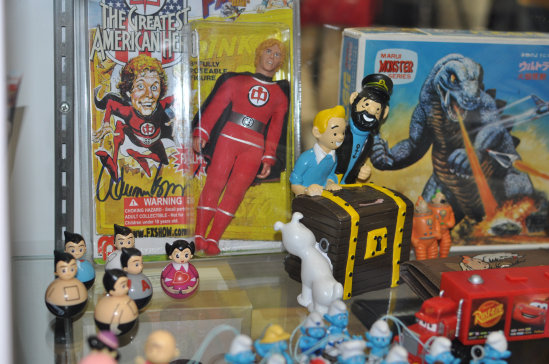 Believe it or not, it's an old Mego style Greatest American Hero figure.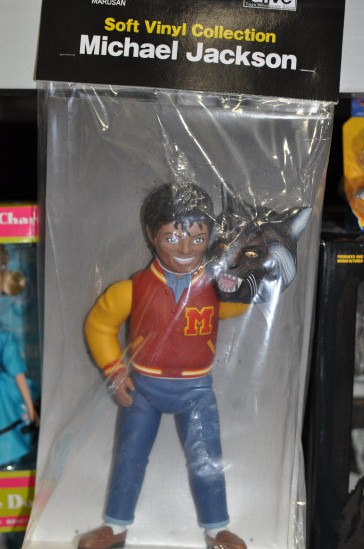 A werewolf vinyl figure from Michael Jackson's "Thriller".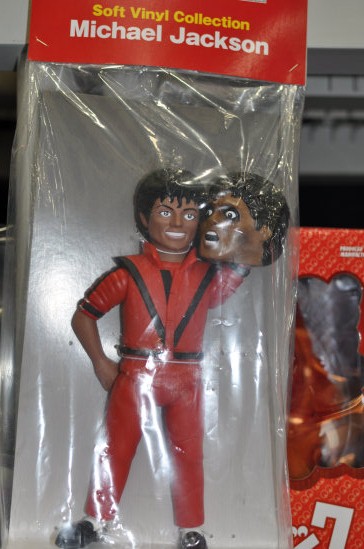 A dancing zombie vinyl figure from Michael Jackson's "Thriller".

Oversized Star Wars figures based on the original toyline.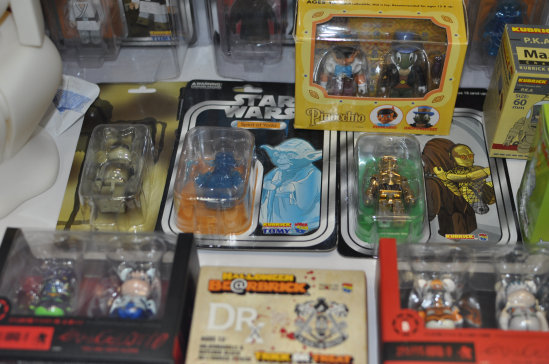 Some mini Star Wars figures including the Spirit of Yoda and C-3PO.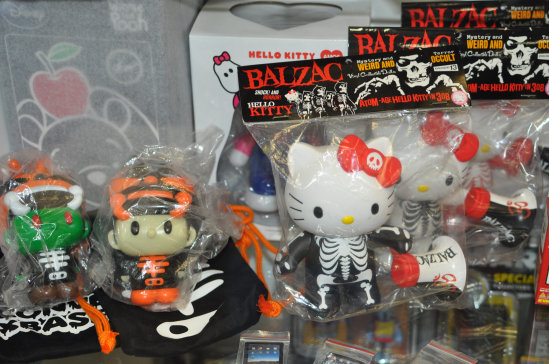 Hello Kitty is all set for Halloween.

Data appears to have discovered a new form of life. Engage!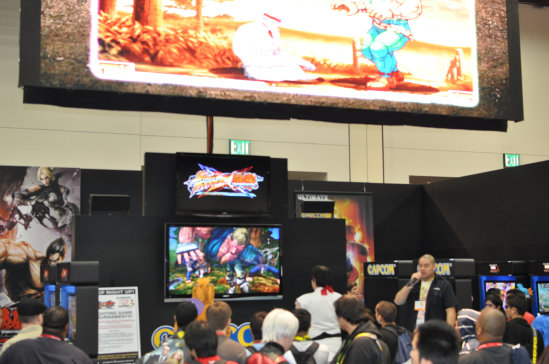 The war between the Street Fighter and Tekken universes rages on.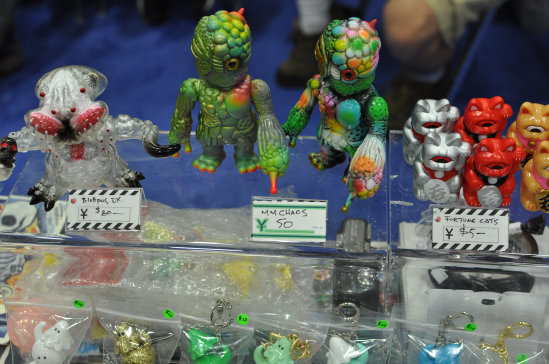 Toxic mutations create such wonderful colors...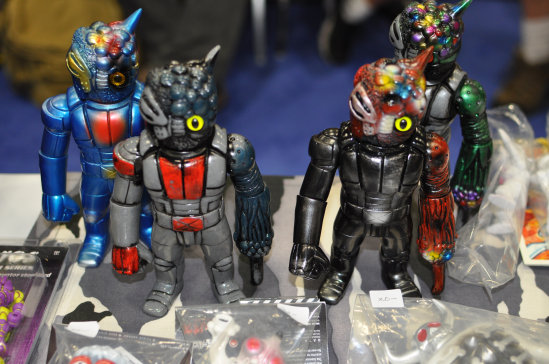 No really.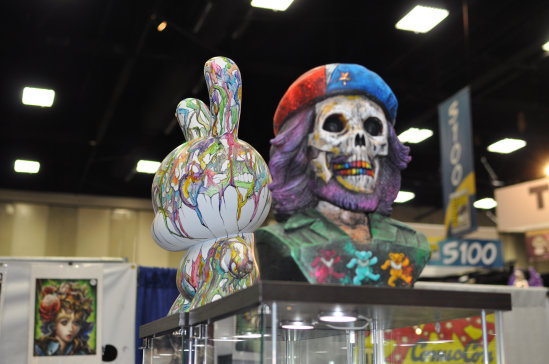 I really want rainbow-colored teeth. It's what all the rebels are doing these days.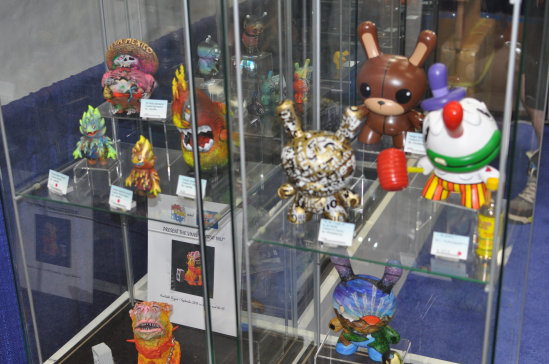 Some more customized vinyl figures.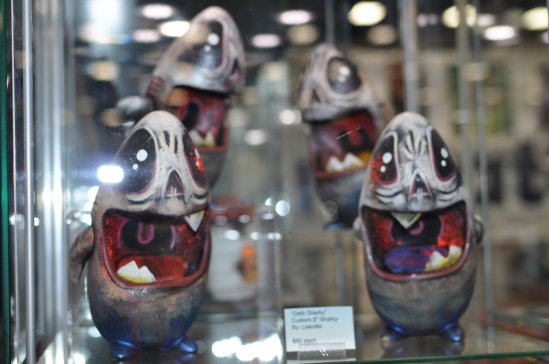 He may have seen better days, with with him missing quite a few teeth, but Sharky sure looks excited to see us.
There are still many more
2011 San Diego Comic-Con photos to see!
Click here to continue onward to page 9!
Jump to page:
[1] [2] [3] [4] [5] [6] [7] [8] [9] [10] [11] [12] [13] [14] [15] [16] [17] [18] [19] [20] [21] [22] [23] [24] [25]