by: -RoG-
...CONTINUED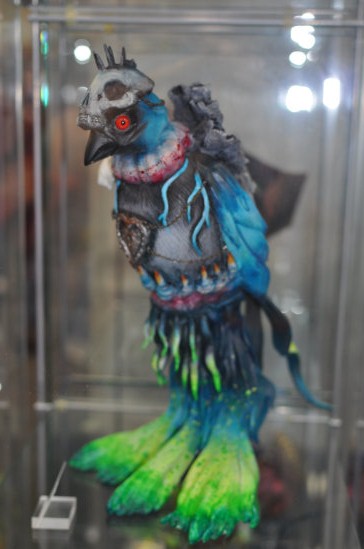 Ahh nature...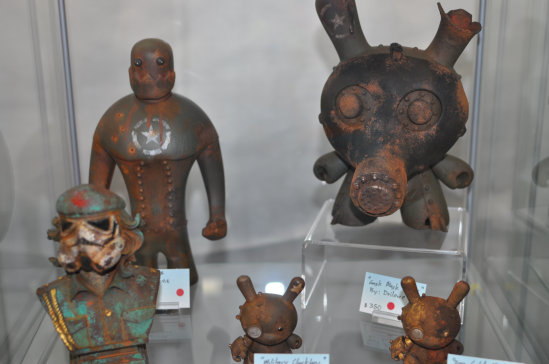 You'll probably need a tetanus shot after handling these rusty old figures.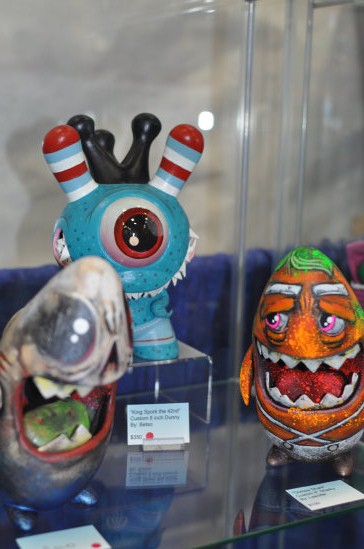 FRIENDS 4EVER!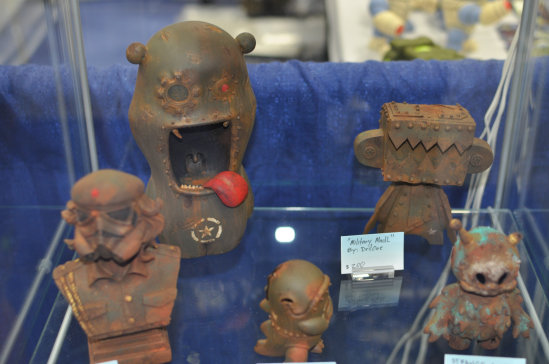 "BAAAAAAAAAAAAARF!"
If they had a sound chip in that top left one that actually made that noise, I'd buy it in a heartbeat.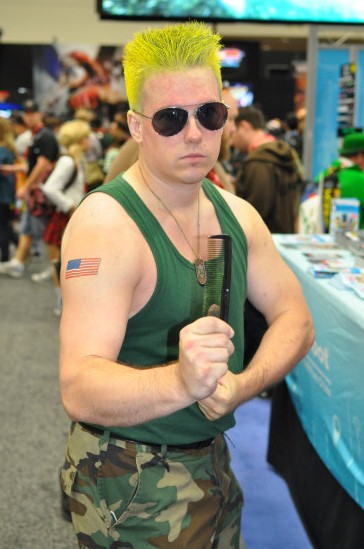 Guile is still too concerned with combing his hair for me to choose to play as him in Street Fighter.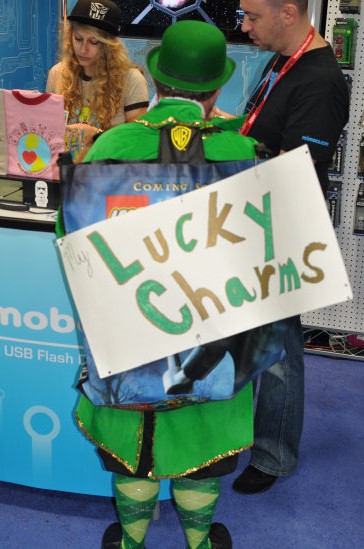 He apparently keeps his Lucky Charms in a giant Comic-Con bag, even though there was no rainbow leading to it.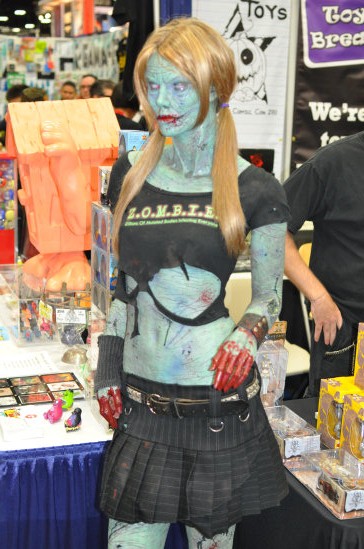 Still the best zombie mannequin at Comic-Con.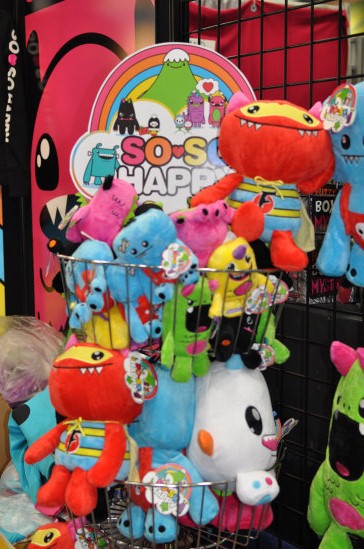 So-So Happy.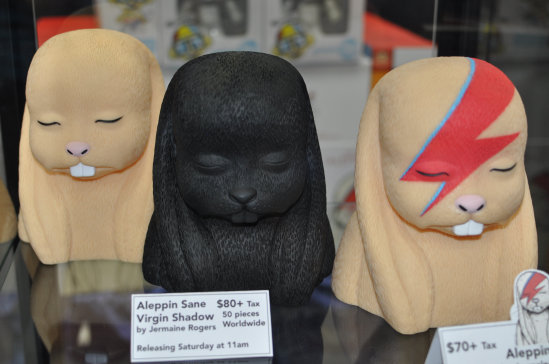 They're meditating on how to score some carrots.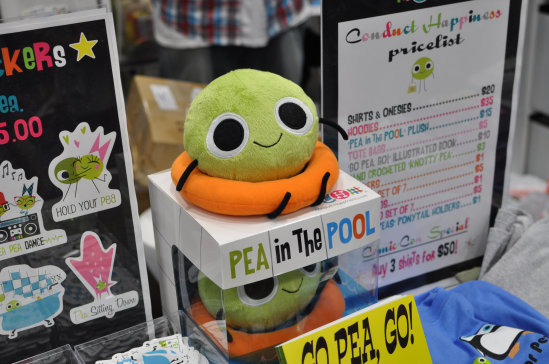 Pea in the pool!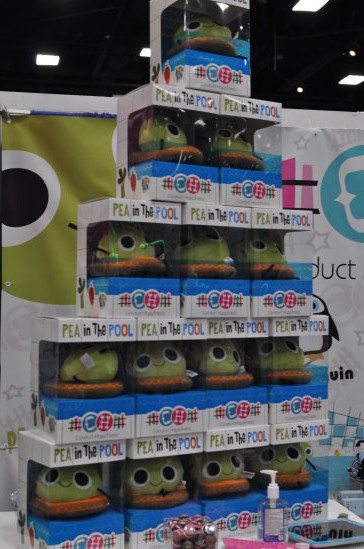 Many peas in the pool!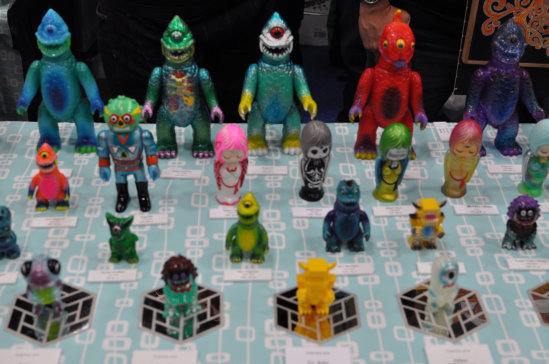 More colorful custom figures.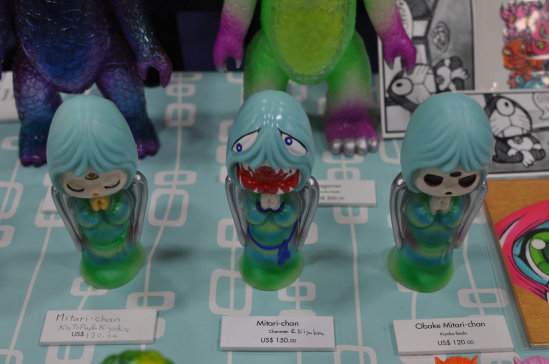 Little angels.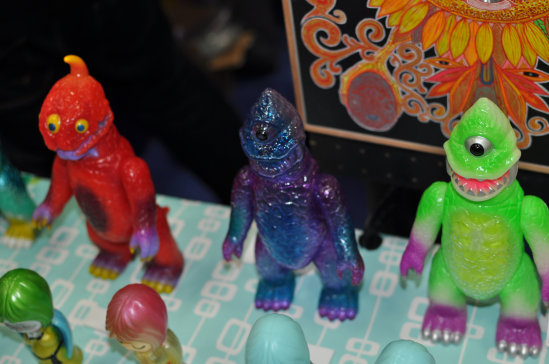 Cyclopian monsters look so friendly, even though they'd eat your face without giving it a second thought.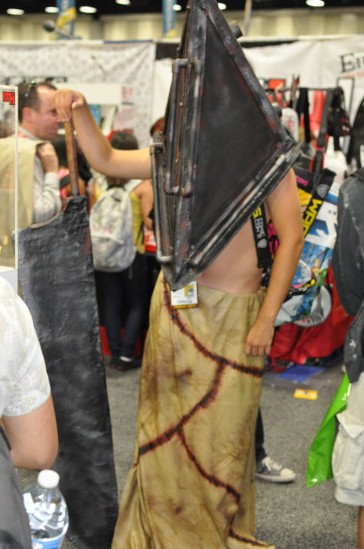 Another Pyramid Head, just waiting to rip some cosplayer's flesh right off of their body.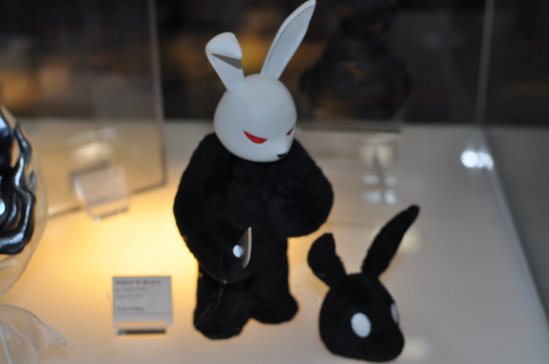 Bunny.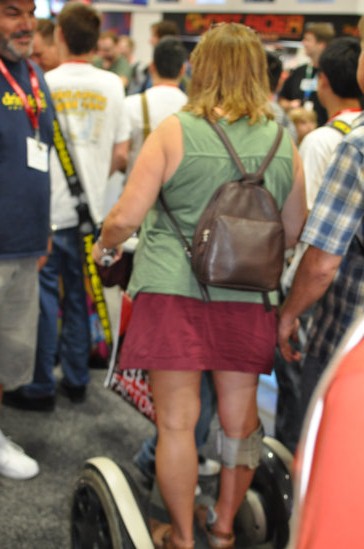 Yes, there was actually a person bold enough to ride a Segway through the convention center.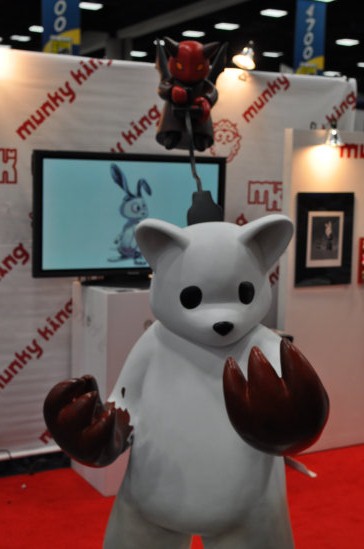 A large statue of Luke Chueh's "Possessed".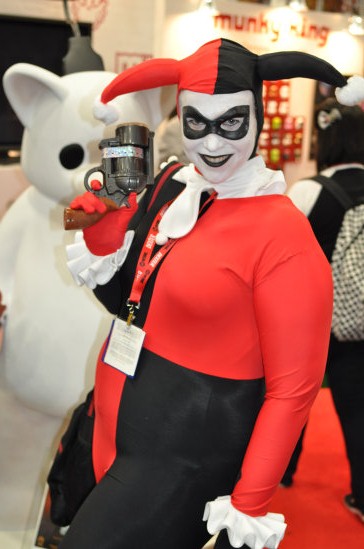 Harley Quinn wants to show you her trick gun.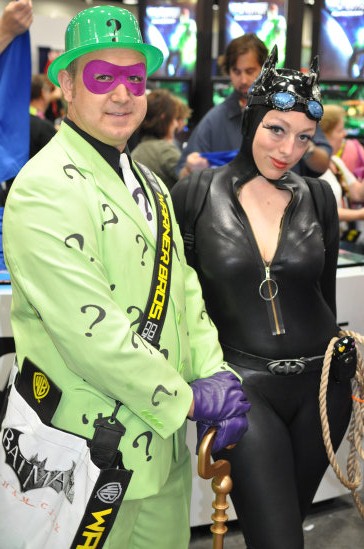 Classic Riddler and Catwoman.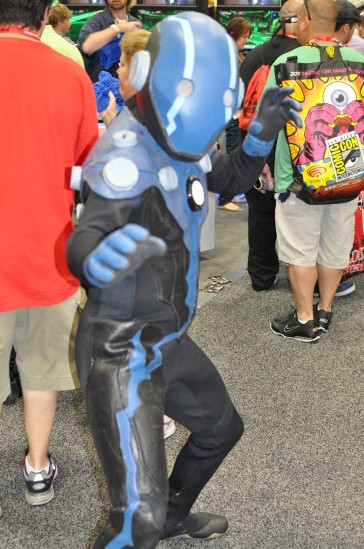 Action pose!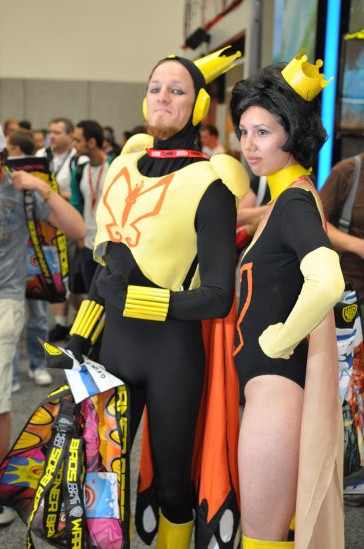 Stand proud!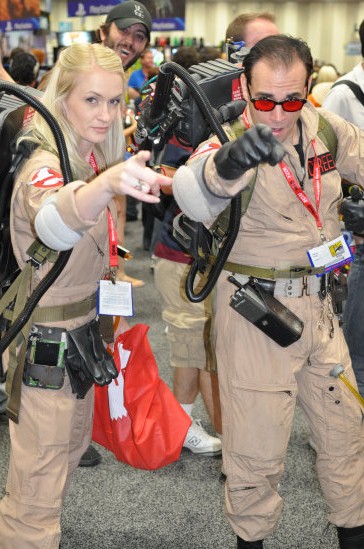 For a second there, I thought Angela from The Office had signed on to be one of the new Ghostbusters.
There are still many more
2011 San Diego Comic-Con photos to see!
Click here to continue onward to page 10!
Jump to page:
[1] [2] [3] [4] [5] [6] [7] [8] [9] [10] [11] [12] [13] [14] [15] [16] [17] [18] [19] [20] [21] [22] [23] [24] [25]