In Which I Introduce Myself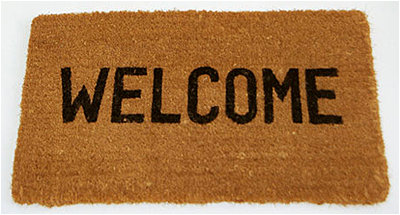 Gentle reader, welcome.
This site redesign seems like an ideal time to introduce myself to those of you just climbing aboard the good ship I-Mockery.
So 'Hi'. I'm Max Burbank. That's my real name, not some jazzy ass Internet 'moniker'. I use my real name because that's what I am. Real. You can believe every word I write. I will never, ever lie to you.
I'm just a normal fella. Got a wife, two daughters, a mortgage, and what Bruce "The Boss" Springsteen once called 'debts no honest man could pay'. When I'm not comedy writin', I work in the exhibits department of a large metropolitan science museum. I killed a man in Yuma, Arizona for looking at me funny. Beat him to death with a bicycle chain, set him on fire and ate one of his kidneys. Left his head on a pike as a warning. A warning not to steal my gasoline. You try; it'll work out bad for you. Head on a pike bad.
I'll be jotting down my thoughts here regular-like, to keep you 'appraised' of what all I'm up to. Write to me here in the blog if you feel so inclined. I'll probably respond. Ask questions, share your hopes, dreams, fears. I hope we can forge a relationship. A relationship that may or may not lead to anonymous bus station bathroom sex. That's up to you. I'll say this though. The fact that I enjoy the scent of lilacs does not mean I am not extremely rough.
I'll be around when you least expect it. As ill defined as a twilight fog in a rust belt Chinatown. Don't ask questions you are not prepared to hear the answers to.
Brother, I do not even have a cell phone.
34 comments
Leave a Reply
Previous post: This ain't your daddy's I-Mockery no more.
Next post: One More Introduction