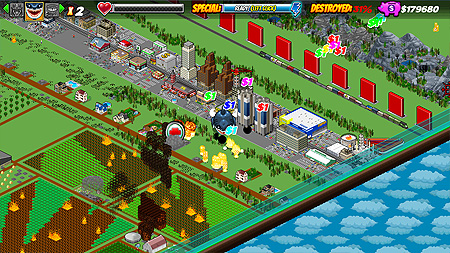 In case you missed the announcement, we recently released a new game for Adult Swim called GODBALL that we spent over a year developing. The best way to describe it is pinball meets Sim City meets Rampage, and we're really happy with how the game turned out. There's even a built-in level editor so you can create your own cities to annihilate! You can learn the full story behind making Godball HERE.
Now for the big update news; when Godball first went live, it was only available for PC users, but I'm happy to announce that we just launched a build for Mac users as well! So download Godball now (it's free!) and destroy some of the most beautiful cities in the world, because that's exactly what an omnipotent being would do in his/her spare time, right? Right.
I really hope you all enjoy Godball, as we put a ton of work into making it happen. If you know anything about game design, isometric style games are not easy to make, so kudos again to Jacob and Pox for working with me to make it happen. Be sure to let us know what you think of Godball once you've had a chance to play it. It takes a lil' while to get acclimated to, but once you learn the game and start upgrading your stats, you'll see just how crazy and chaotic the action can get. Enjoy!

[click here to listen on YouTube]
[click here to listen on iTunes]
In other news, I was recently invited by Brianne and Stacy, the lovely ladies of the Six Degrees of Feature Film podcast, to join them for a discussion about some of my favorite movies involving trucking. Naturally, the discussion led to us talking about flicks like Over The Top, Maximum Overdrive, and Big Trouble in Little China. We also went on to discuss some of my favorite arm wrestling scenes in movies, along with some other fun things, so have a listen if it sounds like something up your alley.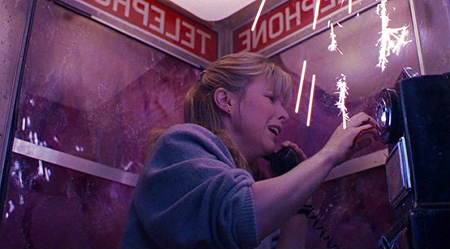 My latest article for Blumhouse just went up, and in this one, I share some crucial tips on how to avoid a hideous Blob attack. As I'm sure you already know, Blobs are sneaky organisms, so you really gotta be on your toes if you're gonna avoid being dissolved into one. Fortunately for you, I've written up a handy guide that should keep you alive. So, check out my tips in the article, then let me know if there are any additional Blob survival tactics people should be aware of in the comments section below. Thanks for reading and be careful out there!