It's been many a moon since I last appeared on Screen Junkies' "Movie Fights", so I'm happy to report that they brought me back on once again. We discussed the trouble with the upcoming Han Solo flick, which movie franchises should involve time travel, the best Daniel Day-Lewis film, and much more. You can watch the full episode here:

[click here for high quality video]
Hope you enjoy the episode! I had a great time getting back into the debates. Now I just need to shave off this beard that I grew during my eight months off!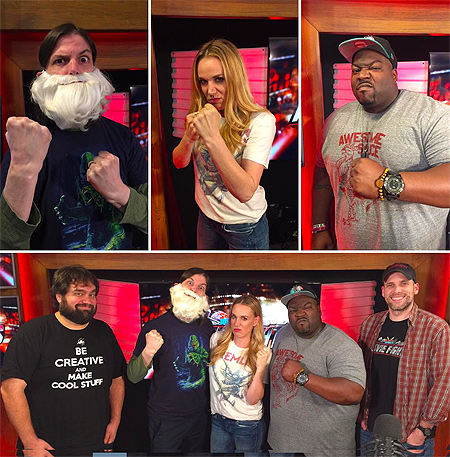 Also, in case you missed it, we just posted our full breakdown of E3 2017, so check it out to see what we thought of the games we were actually able to get our hands on. You can also watch my latest Yelling at E3 2017 video for some more highlights. Alright, that's all for now, chums!

We attended E3 2017 (the Electronic Entertainment Expo) this week, and despite the huge crowds this year, I still couldn't contain my enthusiasm about about all the video games, costumes, booths, and promotions on display as I walked around the convention center. In fact, I was so incredibly excited at E3, I actually ended up yelling at nearly everything I looked at. Thankfully, John was on-hand to film the entire thing once again:

[click here for high quality video]
As always, we'll also have a our in-depth E3 article coming up next week, including reviews of the latest games and photos of all the sights and surprises. In the meantime, hope you enjoy the video and be sure to drop a comment and/or subscribe to my YouTube channel if you haven't already. I put a lot of work into these, so it's always nice to hear whatcha think! Thanks for watching!