Hey chums! I'm back from the San Diego Comic-Con and currently in my annual "I-just-stood-nonstop-on-a-concrete-floor-and-talked-to-hundreds-of-people-all-week-long-at-the-largest-comic-convention-in-the-world" recovery mode. Lots of things to catch up on, but while I recuperate from all the chaos of the past week, I have have a few fun updates for you to check out.
Longtime readers of I-Mockery may recall when I was on Dread Central's "Splattrax" for a viewing of the classic Larry Drake horror-comedy, Dr. Giggles. Well, I'm happy to report that I'm now doing some freelance articles for Dread Central as well, and my first one just went up: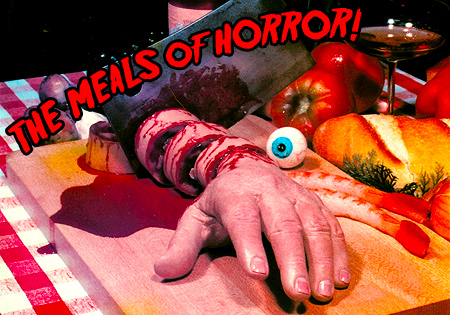 My first entry is called The Most Memorable Meals of Horror, and like the title suggests, it covers some of the biggest culinary scene stealers to ever appear in horror flicks. It's going to be an ongoing series, so if you don't see something you think should've appeared in part one, by all means let me know, as I may include it in my follow-up entries!
In other news, the Tournament of Nerds show I've been in for ages now just celebrated its eighth anniversary, which is a pretty amazing run for any comedy show at UCB Theatre... or anywhere else. We put on a special show for the big anniversary, and it was an absolute blast. Wish I could show it to you, but it wasn't recorded... it's just for LA locals at UCB. That said, the very next week, we took the show down to the San Diego Comic-Con and it aired live on Screen Junkies for some really fun exhibition matches. Thankfully, this one was recorded, and you can watch the full video after the jump: (more...)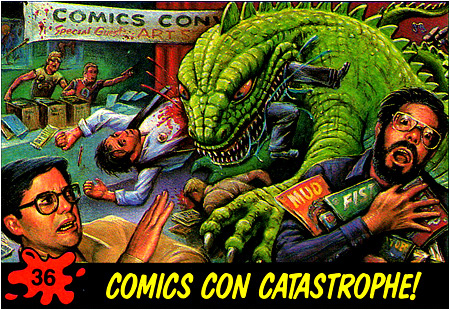 You too could experience the thrill of being mauled at Comic-Con!
Preparing for exhibiting at the 2016 San Diego Comic-Con feels like a whirlwind of chaos, just like is has every year we've been there. This will actually be I-Mockery's eighth time as an exhibitor, and the time really has flown by. You'd think a person would be tired of it by now, but I'm honestly just as excited as ever to attend the convention and see all the familiar faces (and new ones) who stop by our booth. Be sure to pay us a visit if you're coming to Comic-Con as we'll be at (Booth #E10 - near Aisles 600 & 700 on the West side of the convention center - here's a handy map). The main reason to come by our booth? It's quite simple: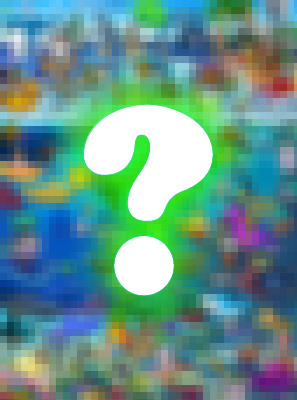 We're unveiling our brand new "8-bit Pixels Under The Sea" pixel poster! Pox and I have been wanting to make this particular poster for a long time, so we're really excited to have it finished! The colors on the print are super vibrant and jumping right out of the water like a crazed, rabid shark. You're gonna LOVE this one! And yes, in case you're wondering, we ended up using many of the fantastic suggestions all of you sent in for it, so thanks again to those of you who pitched in! (more...)

I've always been a huge fan of Ecto Cooler, and I'm thrilled to see it finally return this year, in conjunction with the new Ghostbusters movie. After having vanished like a from store shelves over a decade ago, Slimer's trademark beverage had been long overdue for a return. What really surprised me, however, is I recently learned that there are two guys who are even bigger fans of Ecto Cooler than I am. Check out this new documentary about World's Biggest Ecto Cooler Fans, Mort and Gort Torpentine, to see just how much of an incredible impact Slimer's green juice actually had on their lives.

[click here for high quality Ecto Cooler video]
Hope you enjoy the video, as we put a ton of work into it. As always, dropping a comment and sharing the video on your social media accounts is greatly appreciated. Thanks for watching!
Also, if you haven't read my big review about the Return of Ecto Cooler, be sure to check it out for full details on what it's like and where you can find some for yourself!