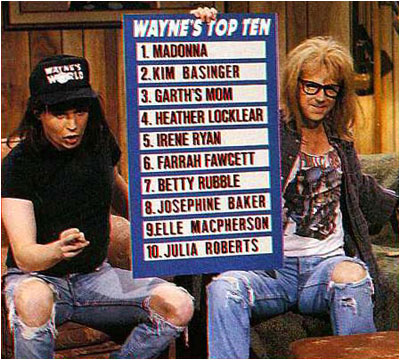 Here are my Top Ten movies, albums, and video games from 2008. I would have done comics too but I read a million of them, and my memory isn't that good. Besides, what do you do--individual issues, story arcs, titles or what? Anyway, I'm curious to see some of your Top Ten lists for last year so feel free to share your own in the comments.
Movies:
This was the easiest category to do, though I was tempted to make my number one choice take up the first five slots, because it really was that awesome. (more...)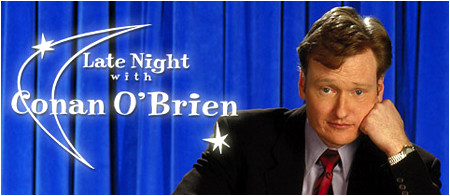 What can I say... for a big, goofy guy, Conan O'Brien is a total class act. I'm really going to miss having him keep me company late at night while I'm up working on the computer as usual. Still, I hope he does just as well on the Tonight Show as he did with Late Night. He's been a huge inspiration and one of my comedy heroes for many years now, and he really went out in style this past week. He's a brilliant comedic writer (along with the writers on his staff) and one of the most naturally funny people out there. It's been a blast seeing some of my favorite memories from the show again and it reminds me just how much I'm really gonna miss it.
But hey, now he'll be getting his pale ass burned off here in Los Angeles just like I am, and maybe I'll finally get a chance to see him in person when he takes over the Tonight Show. See you in June, Conan. Until then, however, enjoy a well-earned extended vacation.
Survey: For those of you who were fans of Late Night With Conan O'Brien, please share some of your favorite memories from the show in this thread.

Some of you probably recall the "Create A Monster Cereal" contest I held back in the 2007 Halloween season. It was definitely one of our better contests as far as the quality of entries went, and perhaps it's because I was offering up the super rare Boo Berry costume (only available briefly via mail order back in the day) as the grand prize. Well, imagine my surprise when I was searching for "Boo Berry" on eBay the other day (one of my regular routines) when I see the same contest photo of me in one of the auction listings: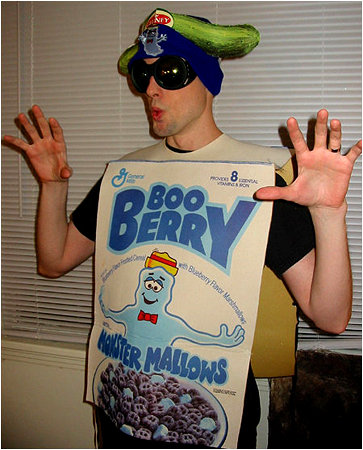 After further investigation, I noticed that the seller of the costume was none other than J. Tithonus Pednaud, the guy who won the contest here on I-Mockery! Turns out he was moving to a new place and had to sell off a bunch of his stuff. Obviously, this excuse alone wasn't acceptable. If it came down to leaving your kids behind or taking that costume with you, any person in their right mind would choose the costume. Mr. Pednaud did have another excuse with photographic proof to back it up at least...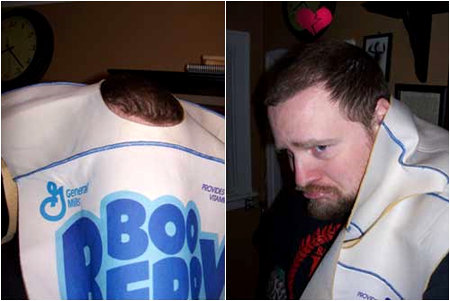 He apparently has himself a huge noggin and was unable to wear the costume without damaging it as a result. Poor Pednaud and his broken heart.
Well, I didn't want to see that costume go to some unappreciative home or to some collector who was just gonna try selling it for a fortune, so I decided I would be the one who would win this auction. However, I did have some questions about the costume since it had been out of my hands for well over a year. (more...)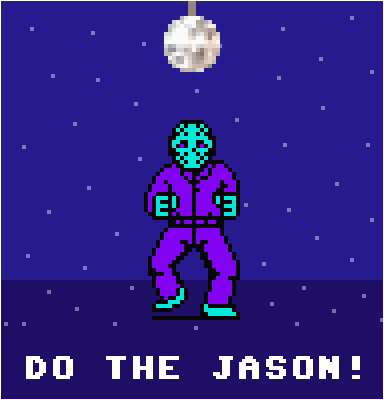 Considering it's spread around the web like wildfire in less than 24 hours, I'm sure most of you have seen the "David After Dentist" video already. Well, upon viewing it, I knew this kid had something special and was destined for greatness. And just how can he achieve said greatness? Why... with the aid of METAL of course! With that in mind, I took it upon myself to create this special metal tribute to David. Hope you guys enjoy it!
Rock on young David... rock on!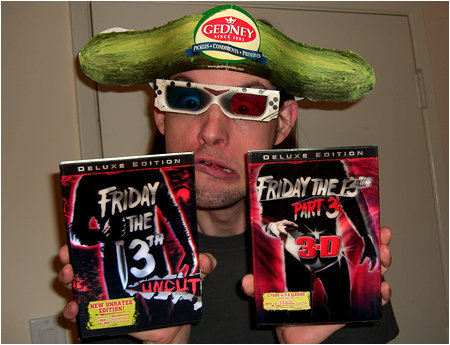 With the 2009 remake of Friday The 13th right around the corner, Paramount has just re-released the first three films on DVD again and sent me some advance copies. Normally, this wouldn't matter at all to a guy like me who's owned the box set for ages now, but there are a few good things about some of these re-releases. First off, as you may already know, all of the Friday the 13th films were forced to be heavily edited by the MPAA back in the day in order to get an R rating. As a result, fans never got to see the full extent of some of Jason Voorhees' most memorable kills. Well, Paramount has finally started to give the fans some of that footage back.
For the first time ever, they've finally released Friday The 13th Uncut. All of the death scenes have been fully restored, so if you've been yearning to see extended footage of Jack (Kevin Bacon) getting an arrow shoved through his neck, this is the DVD for you. It also has some (more...)