My Food Network "Unwrapped" Appearance Re-Airing Tonight.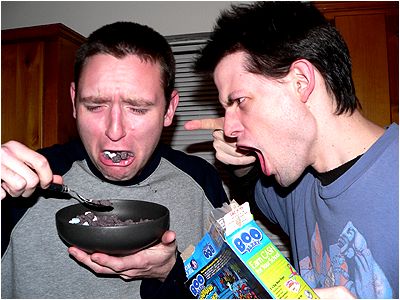 It's late notice, but I just found out that the "Berry Treats" episode on the Food Network's "Unwrapped" show is going to be re-airing tonight. If you get the Food Network, be sure to tune in because I appeared on that episode about 4 years ago to talk about Boo Berry. It'll be on tonight (June 10th) at 11:30pm and (June 11th) at 2:30am. If you're watching it, the segment I'm in is towards the end of the episode. Check-a-check-a-check it out yo!
More site updates coming soon...
update: I-Mockery reader Terrible-D was nice enough to record it and upload it to Youtube for those of you who weren't able to catch the showing. Hit the jump to watch it.
48 comments
Leave a Reply
Previous post: I Can't Help Getting Older, But I Don't Have To Get Old.
Next post: A Pac-Massacre.