My Return To Movie Fights!
It's been many a moon since I last appeared on Screen Junkies' "Movie Fights", so I'm happy to report that they brought me back on once again. We discussed the trouble with the upcoming Han Solo flick, which movie franchises should involve time travel, the best Daniel Day-Lewis film, and much more. You can watch the full episode here:

[click here for high quality video]
Hope you enjoy the episode! I had a great time getting back into the debates. Now I just need to shave off this beard that I grew during my eight months off!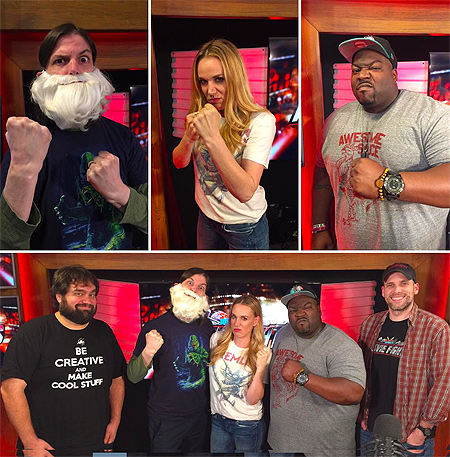 Also, in case you missed it, we just posted our full breakdown of E3 2017, so check it out to see what we thought of the games we were actually able to get our hands on. You can also watch my latest Yelling at E3 2017 video for some more highlights. Alright, that's all for now, chums!
2 comments
Leave a Reply
Previous post: Yelling At E3 2017!
Next post: I-Mockery At The 2017 San Diego Comic-Con July 19th - 23rd! Come See Us At Booth #E10! New Game & Poster!