Enter Our Contest For Paul Scheer LIVE This Friday Night!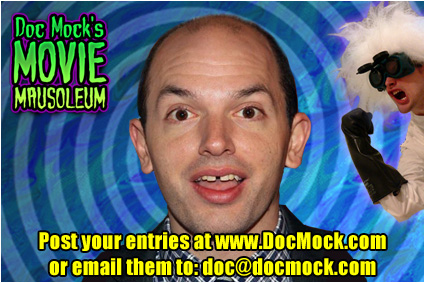 Really looking forward to having Paul Scheer (Human Giant, 30 Rock, Best Week Ever, Piranha 3D) on the show this Friday night, March 5th at 10pm PST, and I wanted to let you guys know about a contest we're holding. Would love to see a bunch of entries from all of you since it's easy to enter, you don't have to be an artist, and Paul himself will be judging all of the entries live on the air! We only have a few entries at the moment, so it's easily still up for grabs.
Learn all about the contest here:
http://www.docmock.com/?p=543
Looking forward to seeing what you guys come up with and showing all of your entries live on the show!
1 comment
Leave a Reply
Previous post: Bizarre Toy Find #1: Space Knight!
Next post: Trying Out A New Time Slot This Friday Night! 8pm PST / 11pm EST!