A Pile Of Intellivision Games.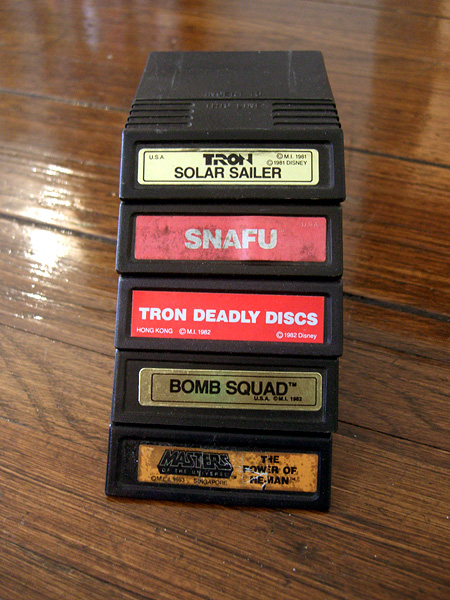 Forgot about this free little pile of Intellivision games I got at the last SC3 meet-up... anybody here ever play these games? Intellivision was the first video game system I ever owned and I have many fond memories of it. From playing my longest game of Pitfall ever when I was sick in bed one day and playing countless innings of Baseball against my father, to performing huge belly flops in Frog Bog and being decimated by invisible robots on the later levels of Night Stalker, I'll always love that system. Speaking of the Intellivision, I've written a few articles on some of my favorite games for it including White Water! and Buzz Bombers in case you haven't seen 'em yet.
Whether you had an Intellivision, an Atari 2600, a NES or something else... post about the first video game system you ever owned, what some of your favorite games on it were and what made you love 'em so much.
38 comments
Leave a Reply
Previous post: Mission Accomplished.
Next post: Re Sings "Kiss Off".