StagKnight? What's StagKnight?
I'll tell you what it is. StagKnight is an indie movie that's gonna be at the Cannes Festival this year and I-Mockery is appearing in it! No not me as an actor, though I clearly should be in the film. I mean really, what movie couldn't be improved with the addition of a man in a pickle hat and goggles? Anyway, as I was saying, I-Mockery (the web site) will be making an appearance in the film so I command you all to support it in any way humanly possible. Just think how someday you'll be watching StagKnight on TV and I-Mockery pops up on the screen and you'll say to your friends, "Hey! I know that guy... er... site!" Then they'll all laugh at you and kick your ass for watching a movie just to catch a glimpse of a web site that you frequent. Nerd.
In all seriousness though, this movie is very promising as far as cheezy flicks go. It's got everything... sex, drugs, violence, and this angry fella: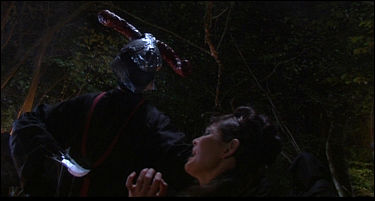 I'm told that they'll have some video footage in about a month or so where you can see I-Mockery in the movie along with our pals over at Newgrounds. "We're a happy family! We're a happy family! Me, mom & dad!" Until then, you can check out this trailer which should be more than enough to sell you on the film. Their web site also just launched recently so be sure to check that out too!
More news on this movie in the coming months!
24 comments
Leave a Reply
Previous post: Our latest trip to the Virginia Science Museum
Next post: I-Mockery moving to the West Siiiiiiiiiiide!