Where The Hell Is Smokey The Bear When You Need Him?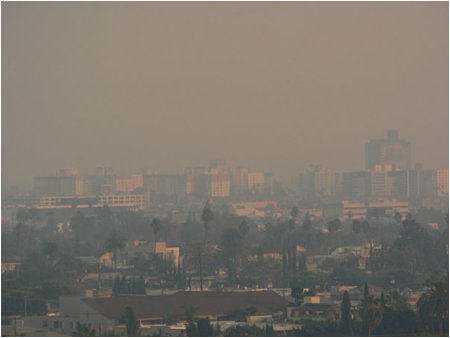 I was gonna go walking around outside today. Yep, I was planning on doing exactly that until I stepped out and felt like I had the black lung as soon as I took a breath. While our place isn't in danger of being hit by the fires, the smoke is still blanketing us along with the rest of the city right now as you can see in the above photo taken from our rooftop. So yeah, I think I'm just gonna stay in tonight, get some work done and then catch the latest episodes of Dexter and True Blood. Are there any other mockers living in California? Hope you're successfully avoiding the black lung as well.
"When the hills of Los Angeles are burning, palm trees are candles in the murder wind..."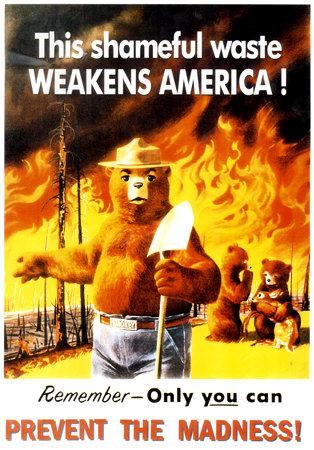 You tell 'em, Smokey!
40 comments
Leave a Reply
Previous post: I-Mockery's 2008 Secret Santa Event Sign-Ups Have Begun! Plus, Peppermint Ice Cream!
Next post: Amazon's New Holiday Toy List Makes Me Nauseous. Plus, The Power Wheels A.T. Rex!