Obligatory New Year's Eve Thread.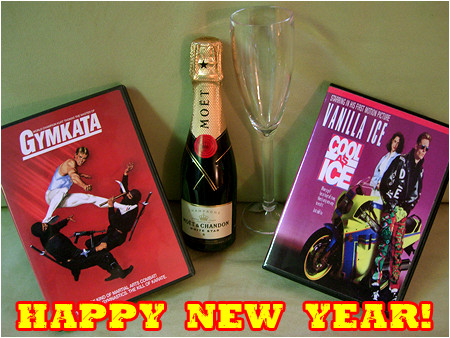 Ok, it's that time again for you to spill ye beans about what your plans for New Year's Eve are. I'm sure some of you are already too inebriated to comment, so you can always report back to us in a few days once your hangovers have disappeared. Hope you all have a dandy ol' time tonight regardless of whether you're out partying like a maniac, curling up in bed and reading a good book or watching some of your favorite cheesy flicks. As always, thanks again for sticking with I-Mockery for yet another year! See you guys in 2009: The Year of the Ox.
34 comments
Leave a Reply
Previous post: In Which I Make Reference To The Recent Scarcity Of Me.
Next post: A Little Birthday Trip To San Luis Obispo: Bubblegum Alley And Madonna Inn.