Gobble, Gobble, Goblins.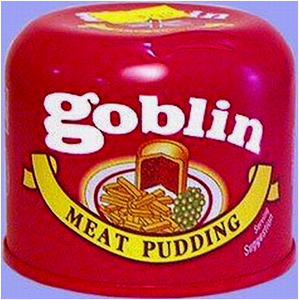 Whether you're in the States or elsewhere in the world, I hope you're all having a spiffy turkey day. May it be filled with meals that are far more scrumptious than Goblin Meat Pudding. I'm sure I'll be watching Planes, Trains & Automobiles before the day is done as it's a Thanksgiving tradition, and I suggest you all do the same. Also, I thought all of you might like to know that I-Mockery's FIRST Christmas-themed game ever is currently in production, and I can't wait to unveil it to you guys next month once it's finished! It's going to kick you in the jingle bells so damn hard, you'll be puking up mistletoe and eggnog before you know it.
Anyway, back to feasting!
15 comments
Leave a Reply
Previous post: Doc Mock's Movie Mausoleum Thanksgiving Special With Matt Walsh Is Now Online!
Next post: Medals Added To MonsterTime!