One of my favorite photos…
Now I'm no professional photographer by any stretch, but every now and then I'll take a photo that I think is pretty damned cool. I was looking through some old photos this morning when I stumbled upon this one again: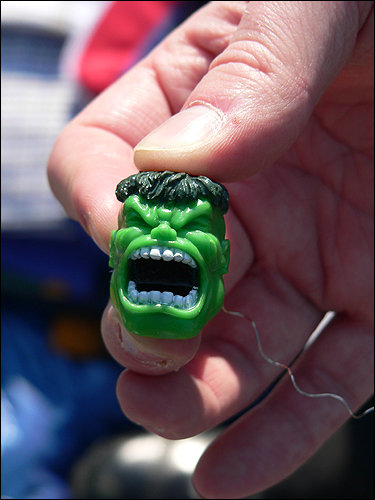 I don't know why, but I simply love this photograph. Aside from how well it came out, there's something utterly hilarious about how distressed the Hulk looks about having lost his body.
19 comments
Leave a Reply
Previous post: The Chicken Dance (for "Arrested Development" fans)
Next post: My trip to Los Angeles!