I'm Setting Booty Traps!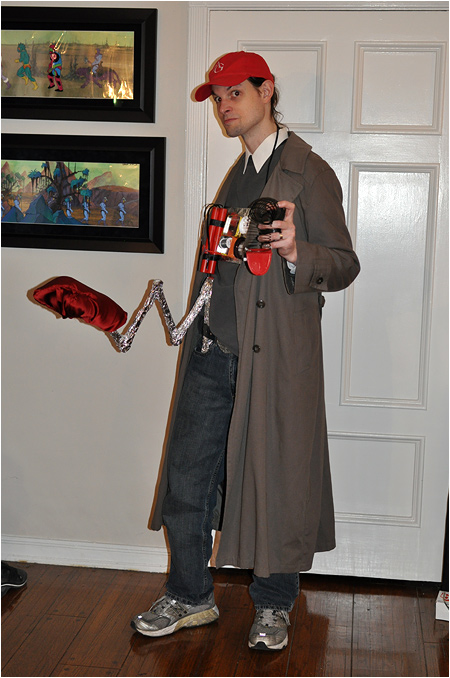 Last weekend, I performed in another Tournament of the Nerds show at the Upright Citizens Brigade theatre here in LA, and this time I was debating on behalf of The Goonies. Naturally, I saw this as the perfect opportunity to make a Data costume to wear while I performed on stage. I'll always jump at the chance to dress up as one of my favorite characters, even if Halloween is still a long ways off. It was a really great show and I even got to give a dramatic "this is our time" speech from the movie. Big thanks to everybody who came out and to my fellow nerdy performers.
By the way, anybody who dares to take a ride up Troy's bucket had best beware of my pinchers of peril!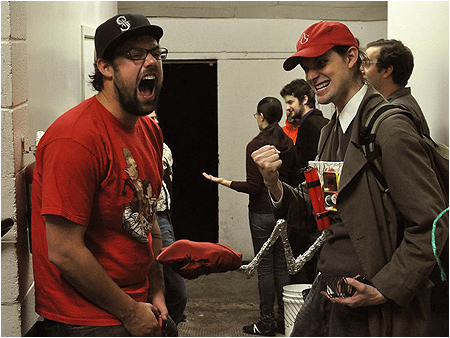 Goonies never say die... but your crotch does.
Also, in case you missed it, I dressed up as Ted "Theodore" Logan from Bill & Ted's Excellent Adventure at the previous nerd show. Excellent!
11 comments
Leave a Reply
Previous post: The Great Friday The 13th Debate!
Next post: Make Suggestions For Our Upcoming Halloween Pixel Poster!