For those of you who are fans of the show, I was recently on another episode of Screen Junkies' "Movie Fights", and we had some hilarious debates once again. We discussed the new Captain America: Civil War trailer, what movies deserve animated spin-offs, what movie characters would you want to be stuck in a bunker with, and much more. Easily one of my favorite episodes we've ever done and can't wait to debate again. You can watch the full episode here:

[click here for high quality video]
I was also invited to be on the JTE Movie Thinks podcast. We had an awesome discussion about some of our favorite horror movies and b-movies, and I'm definitely looking forward to talking with him more in the future. Take a listen to the full podcast here:

[click here to listen on iTunes]
I'll have some other fun stuff coming up soon, but I hope you enjoy both of these episodes in the meantime. And in case you missed it, I posted an all new episode of Yeah, That Exists the other week. Gonna try to shoot some more soon if time permits. That's all for now, chums!

It's been a while since I shot a new episode of Yeah, That Exists, so I figured it was high time I do a new one, and I think I found the perfect subject matter. If you were ever a fan of the classic Inspector Gadget cartoons on Nickelodeon, you're well aware that they kept the face of Dr. Claw hidden for the entire run of the series. Years later, Tiger Toys produced a line of Inspector Gadget toys, including a surprise action figure that actually revealed the face of Dr. Claw! Check out my newest video to learn all about it, and listen to my impersonation of Dr. Claw himself:

[click here for the high quality video]
Hope you enjoy it, and as always, thanks for watching! Also, if you haven't already, be sure to subscribe to my Youtube channel so you can receive notifications for any other new videos I publish. Go-go-gadget channel subscription!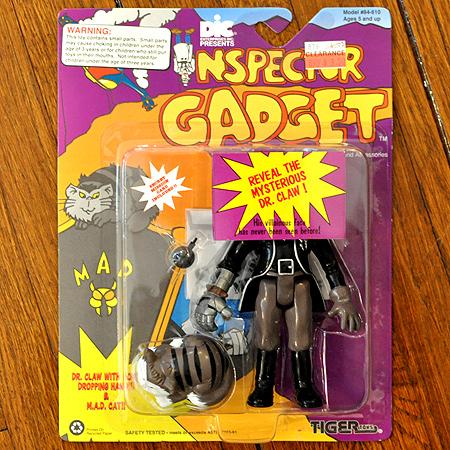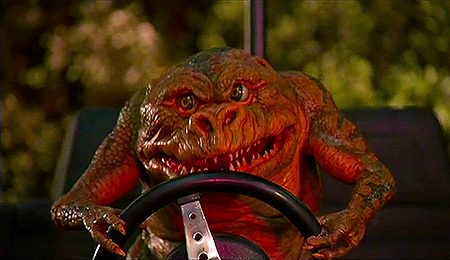 I just completed another article for Blumhouse, and this one is about some Important Lessons I Learned From Watching Ghoulies II. Then again, how could anyone see a film about little monsters wreaking havoc at a local carnival as anything but educational? Grab your favorite ninja throwing star, give the article a look, and lemme know if there are any other lessons you've learned from the Ghoulies in the comments section below. Hope you enjoy it!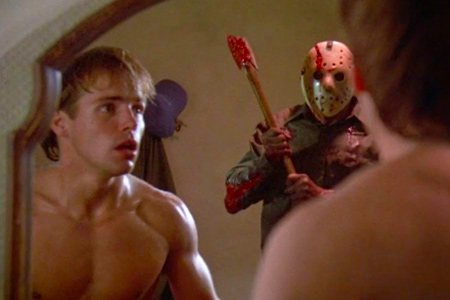 So, I've just started doing some articles for Blumhouse, which is a real treat for me, as I've always been a fan of their work. My first piece just went live and it's all about reasons why I think everyone should love Friday the 13th Part V: A New Beginning. I had a lot of fun writing this piece and have more on the way, so I hope you enjoy it. Lemme know what you think, and feel free to share your favorite things about Part V in the comments section below. As always, thanks for reading!

I'm happy to announce that our new "Pixels In Space" pixel poster is now in stock and ready to ship out, just in time for the 2015 holiday season! Pox and I decided to take our favorite pixels into the stars for an interstellar sci-fi battle like you've never seen before. Once you hang our homage to science fiction on your walls, you'll discover new things with each look, because we're all about filling up all the space we can... or in this case, all the outer space we can. Plus, if you made suggestions for the poster earlier in the year, there's a good chance some of them made the cut! Just visit the store page to see some close-up detail shots of it to see what I mean. And yes, as with our previous print, this one comes in a standard 18" x 24" framing size, so need to worry about having to spend a small fortune on a custom frame for it.
Please help show your support for all the hard work we do here on I-Mockery each year and order a poster (or two... or a hundred), whether it's a gift for yourself or for someone you think will appreciate it. As always, I promise you'll end up staring at it for a loooooong time to come, and it makes for one hell of a conversation piece for whenever you have friends over. If you're a fan of isometric pixel art along with basically anything we've ever written about on this site, then you're going to LOVE this poster. If you order before December 15th, I'll do my best to make sure they arrive in your hands before Christmas. You can order yours on our store page or right here:
Pixels In Space Pixel Poster: $15 (plus $5.00 s&h)
United States Orders
Pixels In Space Pixel Poster: $15 (plus $12.00 s&h)
International Orders
ALSO, for those of you who don't already own our previous "8-bit Worlds Collide" poster, I'm offering a discounted two-pack so you can get both of them shipped together!
"Pixels In Space" & "8-bit Worlds Collide" TWO-PACK! $25 (plus $5.00 s&h)
United States Orders
"Pixels In Space" & "8-bit Worlds Collide" TWO-PACK! $25 (plus $15.00 s&h)
International Orders
I hope you all really dig the new poster, and please drop a comment below to lemme know what you think of it. As always, please share these pixel posters with anybody who you think might enjoy them. Thanks again for the support, because ordering our posters not only gets you some killer artwork for your walls, but also helps us pay our hefty server bills!

I mean, come on... like there was any way I wasn't going to make a drawing of Jason Voorhees about to carve a Thanksgiving turkey with his machete? We're being treated to a Friday the 13th that takes place in November, so I'm not gonna pass up a perfect opportunity like that, and neither should you. Halloween may be over, but this is a great excuse to watch some of the classic Friday the 13th horror flicks before Thanksgiving and Christmas truly take over everything on TV. And speaking of which, here's a handful of my Friday the 13th articles from over the years for you to read as part of your celebrations today:
-Camp Crystal Lake Young Adult Novels: The Carnival
-The Friday the 13th movie debate: Which is the best?
-Jason's 10 Best Kills
-The Cheap Ass Jason X Costume
-8-bit NES Jason's Disco Dance
-An in-depth look at Jason Takes Manhattan
-Friday the 13th: The Series
-Horror Movie Paperback Covers
-Horror Movie Moments: Friday the 13th Part VII
While we're on the subject, if Jason Voorhees could be in new holiday-themed F13th horror movie, which holiday would you choose? Killing Christmas carolers? Attacking the Easter Bunny? Share your dream holiday massacre movies starring Jason in the comments below!
Happy Friday the 13th!
« Older Entries Newer Entries »